Back to Hub
Spend360: Vendor Analysis (Part 1) – Background and Solution Overview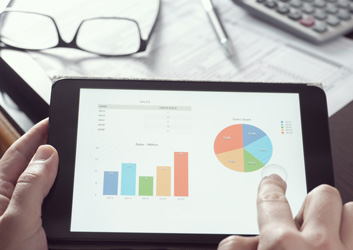 Image by devrim pinar sourced from Adobe Stock
Although Spend360 is a relatively new entrant to the spend analytics solution space in North America, the company is well established in Europe. It commenced operations in 2011, and its founding team has been through previous start-ups in the sector. The firm's experience is not only apparent in Spend360's spend analytics technology – which we'll explore in detail in this Vendor Snapshot – but also in its ability to commercialize its capabilities. Since its North American launch in 2014, it has added 100 new clients in the region, and now counts 400+ global customers. Spend360 has processed more than $1 trillion in spend, empowering it with a global category-level benchmarking and analytic capability that is competitively distinguished.
Beyond the breadth and scale of its benchmarks, Spend360's approach to data classification and normalization relies on machine learning. This, too, distinguishes the company. While one competitor, TAMR, also employs a different form of machine learning for the same purpose, the rest of the solution market does not. Regardless, the point here is, Spend360 is committed to deep machine learning, while most of the market relies on human-driven, rules-based classification processes and statistics.
This Spend Matters PRO Vendor Snapshot explores Spend360 and its approach to spend analytics, including strengths and weaknesses in the market, providing facts and expert analysis to help procurement organizations decide if they should shortlist the vendor. Part 1 of our analysis provides a company and detailed solution overview and a SWOT analysis, as well as a summary recommended fit suggestion for what types of organizations should consider Spend360. The remaining parts of this multipart series will offer a user selection guide, user interface (UI/UX) analysis, competitive alternatives and evaluation and selection considerations.
Related Articles
05/22/2020

02/06/2020

AP/I2P

EPRO

SOURCING

ANALYTICS

08/31/2022

12/22/2020

04/09/2018
Related Articles
05/22/2020

02/06/2020

AP/I2P

EPRO

SOURCING

ANALYTICS

08/31/2022

12/22/2020

04/09/2018