Back to Hub
GEP: Vendor Analysis (Part 1) — Background & Solution Overview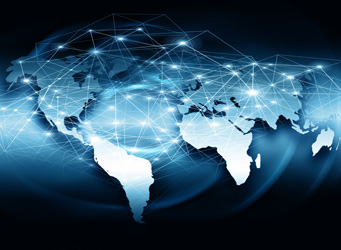 Image by Victoria sourced from Adobe Stock
GEP (formerly Global eProcure) is an integrated procurement solutions and services firm that offers managed services (including full BPO capabilities), transformation services (i.e., consulting) and its own internally developed source-to-pay (S2P) technology suite. The combination of these individual capabilities from a single provider, especially as they become increasingly synergistic, makes GEP truly standalone in the industry.
GEP has been around the block for a while. Founded in 1999, the firm has been known primarily for its deep knowledge in strategic sourcing and its flexible approach to building and delivering capabilities to its paying clients. These capabilities grew organically, and perhaps somewhat opportunistically, into more repeatable technology-enabled solutions (e.g., spend analysis, e-sourcing, etc.).
But GEP made the strategic decision to develop its own native source-to-pay cloud platform suite ("SMART by GEP," released in 2014). It's a strategic bet that procurement organizations of varying sizes want the agility and depth of a single provider that can flexibly assemble a solution of technology, managed services and transformation services to support their dynamic needs. The wager is prescient on many levels, and is starting to massively pay off in growth and business scale which no one could have imagined at GEP 5 years ago -- including cloud-based stand alone application growth outside of services. And this success is increasingly creating consternation with traditional software, solution and service providers alike.
This Spend Matters PRO vendor snapshot provides facts and expert analysis to help buying organizations make informed decisions about GEP's source-to-pay capability, as well as limited background on its services capability. Part 1 of our analysis provides a company background and detailed solution overview, as well as a summary recommended fit suggestion for when organizations should consider GEP in the procurement technology area. The rest of this multipart research brief covers product strengths and weaknesses, competitor and SWOT analysis, user selection guides and insider evaluation and selection considerations.
This article requires a paid account that has access to AP Automation / Invoice-to-Pay, Contract Lifecycle Management (CLM), E-Procurement, Procure-to-Pay, Source-to-Contract (S2C), Source-to-Pay (S2P), Sourcing, or Spend & Procurement Analytics to read.
Please log in or create an account to view this article