Back to Hub
GEP: Vendor Analysis (Part 2) — Product Strengths, Weaknesses and User Interface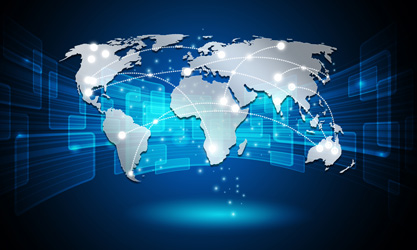 Image by apinan sourced from Adobe Stock
In the race to deliver integrated procurement technology suites, a number of vendors have focused 80% of their effort on certain areas or groupings of products (e.g., analytics, sourcing and supplier management or eProcurement and e-invoicing), while underserving others in functional depth. Yet the future of source-to-pay (S2P) solutions will not just be measured by how strong, on a relative basis, the individual components are in a handful of areas — or even collectively.
Rather, Spend Matters believes we will measure future suites based on a more holistic approach, in which functional comparisons become only part of the equation. These variables will include the points of intersection between modules; the ecosystem that each provider can foster overall; decision guidance and decision support that comes from market intelligence and related insights; and, of course, the underlying capabilities of the solutions themselves.
This future bodes well for GEP from a solution perspective, and it's why, in part, the provider has been so successful in winning business (including from the largest incumbents at some of the largest Fortune 500 customers) in the market in the past 12 months — albeit without making much noise about it. Granted, the modules within the "SMART by GEP" procurement technology product suite are not without both strengths and weaknesses (which we explore in this research brief). But overall, the combination of the individual components within SMART by GEP, the broader suite capabilities on both a collective and holistic basis, as well as the consulting, market intelligence, managed services and BPO capability that GEP delivers makes the solution set stand out in the market.
This Spend Matters PRO Vendor Snapshot explore GEP's product strengths and weaknesses, providing facts and expert analysis to help procurement organizations decide if they should shortlist the vendor. It also offers a critique (pros/cons) of the user interface as well. Part 1 of our analysis provides a company and detailed solution overview and a recommend fit list of criteria for firms considering it. The remaining parts of this multipart series will offer a SWOT analysis, user selection guide, competitive alternatives and additional evaluation and selection considerations.
This article requires a paid account that has access to AP Automation / Invoice-to-Pay, Contract Lifecycle Management (CLM), E-Procurement, Procure-to-Pay, Source-to-Contract (S2C), Source-to-Pay (S2P), Sourcing, or Spend & Procurement Analytics to read.
Please log in or create an account to view this article