Back to Hub
SynerTrade: Fighting for its Share — Year-End Tech Review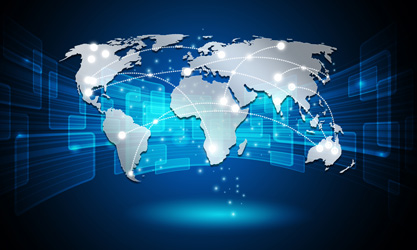 Image by apinan sourced from Adobe Stock
Sourcing suites are continuing to play a more dominant role in procurement technology, and the choice and diversity of providers to choose from continues to increase globally. SynerTrade, a source-to-pay (S2P) suite provider with a strong customer foundation in Europe, is one of more than a dozen S2P solutions now fighting for share in the North American market (and beyond).
Quick Facts
Founded in 1999

Ownership: 90% of shares recently acquired by investment firm Digital Dimension

More than 500 global customers

$500 billion in spend managed in the system

15 global offices on four continents to serve its international client base

Transitioning to cloud business model (software) as primary focus — less than one-third of 2016 revenue comes from services

Roughly 85% of revenue comes from European customers, with a goal to expand more internationally

Technology platform is organized as a set of tightly integrated apps that can be turned on or off as needed

Rapid development and product releases: 28 apps available summer 2016; 34 available by end of 2016

Mobile friendly — apps (on iOS and Android) enable basic visibility, workflows and status tracking

Worldwide partnership with Capgemini provides the organization with implementation and additional support
SynerTrade: Unique Value and Differentiation
For strategic procurement and portfolio/category management, prescriptive workflow, capabilities and technology integrated into core solution (informed by Kraljic, AT Kearney and related methodologies)

A broad technology platform that is organized as a set of tightly integrated "apps" that can be turned on or off as needed

Strong breadth of capabilities (strategic and transactional) combined with solution depth in specific core areas and cross-suite integrated capabilities: strategic sourcing support and category management, contract management, P2P, dashboard, risk intelligence, workflow, etc.

Relatively new platform technology is mobile-friendly, easy to use (generally), offers role-based orientation, workflow configuration, flexible back-end systems integration (including but not limited to ERP) and integrated analytics

Strong experience and support in European market — customers across industries, local process knowledge, supply market understanding, etc.
Characteristics of Organizations that Use SynerTrade
The best potential customers for SynerTrade include those organizations that require:
An end-to-end (suite) technology approach

Prescriptive solutions to help with sourcing/category/supplier portfolio strategy management, planning and execution

Need to support and manage complex use cases for strategic procurement from an operational perspective

Enabling and integrated capabilities outside the modules of the platform itself: cross-module/suite analytics, native mobile support, globalization (language, currency, etc.)

Flexibility in deployment approaches and ability to pivot the degree of configuration/interoperability over time — from the most simple (and fast) deployments to the most complex (and complete)

A degree of comfort working with a provider with a strong and cross-border European base of operation, or a willingness to be an early customer in North America
Competitors
General SynerTrade competitors include:
SAP Ariba

BravoSolution

Coupa

Determine

GEP

Ivalua

Oracle

SciQuest

Zycus
Future competitors may include:
Basware

Efficio

Tradeshift
Commentary & Summary
Spend Matters sees a bright future for SynerTrade in North America, provided the firm makes adequate sales, marketing and channel and partner investment in the region. SynerTrade is one of the few vendors capable of delivering a broad, integrated and rapidly deployable upstream/downstream solution that also, out-of-the-box, provides for the ability to rapidly configure heavy internationalization requirements. Weaknesses (and certain gaps) remain, but whether they impact an organization will depend on specific requirements and SynerTrade's product roadmap to address them.
Related Articles
12/10/2019

10/30/2020

AP/I2P

EPRO

P2P

SOURCING

ANALYTICS

09/04/2018

01/08/2018

02/01/2021
Related Articles
12/10/2019

10/30/2020

AP/I2P

EPRO

P2P

SOURCING

ANALYTICS

09/04/2018

01/08/2018

02/01/2021