Back to Hub
Claritum: How a P2P Specialist Tackles Unmanaged Spend — Year-End Tech Review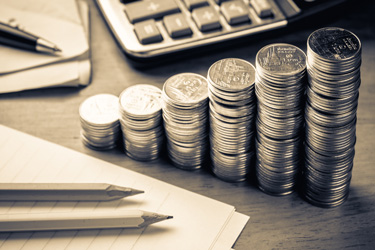 Image by patpitchaya sourced from Adobe Stock
Claritum launched in 2002 with an initial focus on supporting transactional procurement needs for print and marketing services. Over time, it built from this foundation to focus its P2P solution efforts on supporting complex purchases and low-volume spend areas that fall directly in the center of a Kraljic matrix rather than fitting nicely into one of the four quadrants — not to mention enabling spend that traditionally goes "unmanaged," at least from an end-to-end definitional perspective.
Claritum delivers a cloud-based P2P solution that also includes tactical sourcing capability. Today, the provider counts more than 150,000 users in 35 countries across dozens of customers.
Quick Facts
Headquartered in the U.K. with an office in the U.S. (Clearwater, Fla.)

Privately held by the management team

Number of employees (range): 11-25

Annual revenue (range): $2-10 million

Industry sectors representing the majority of the company's business: Marketing Services, Brand Owners, Manufacturers, Pharmaceuticals, Retailers, Financial Services

Suitable for any company with material expenditure in strategic tail spend areas

Low-cost subscription model

Other app integration: Buy-side ERP (SAP, Oracle, JD Edwards, PeopleSoft, Netsuite) and supplier side (estimating, manufacturing, warehouse management)

Supports customers, such as Canon, Office Team, Mayence, ASG, and HHG, in 35 countries
Background & Overview
Expanding past its original focus on enabling print and marketing services, Claritum now provides procurement category support for packaging, uniforms and apparel, gifts, signage and display, professional services and other often overlooked tail spend categories through its SaaS-based offering. While these categories often differ in how buying execution looks, they typically share several characteristics, including specification-based requirements for buying, short order cycle times (with accelerated fulfillment) and suppliers that typically skirt traditional compliance requirements because existing solutions fail to manage the buying lifecycle.
At the core of the Claritum solution is a catalog-based platform with integrated RFX capabilities that allows buying organizations, services providers and suppliers to collaborate around "the buy" for category-specific, tail spend activities. This includes support for complex scenarios such as inventory look-ups, vendor managed inventory (VMI) and related stock-holding capabilities, as well as enablement for related services like value-added "postponement" activity to SKUs and rate card-related look-ups.
Claritum's solution offers a sufficient to strong user experience. It does not measure up to providers like Coupa or BuyerQuest in terms of search and shop from a generic P2P UI perspective, but the overall experience is crisp and relatively modern.
Claritum's competitors are listed below.
From a specialized category perspective for transactional procurement enablement:
ProProcure

Decideware

Shortlist
From a generic P2P and source-to-pay (S2P) perspective (among others):
Ariba/SAP

Basware (Verian)

Coupa

Determine

Ivalua
Commentary & Summary
Claritum is not a one-size-fits-all P2P solution. It is an ideal fit inside middle market or larger firms that need to manage the procurement of specialized categories and tail spend across the S2P lifecycle. It is also a strong fit for marketing organizations that need a specific solution to support transactional buying requirements.
Larger procurement organizations should not be averse to working with Claritum despite its relatively small size based on its track record, product capability and specialization.
For a more comprehensive analysis and guide for procurement organizations looking to understand whether they should consider adding the provider to their shortlists for consideration, please see our recent coverage in the Spend Matters Almanac.
Related Articles
09/02/2016

08/27/2020

11/19/2018

02/23/2018

02/22/2018
Related Articles
09/02/2016

08/27/2020

11/19/2018

02/23/2018

02/22/2018