Back to Hub
GEP: The Swiss Army Knife of Procurement Providers — Year-End Tech Review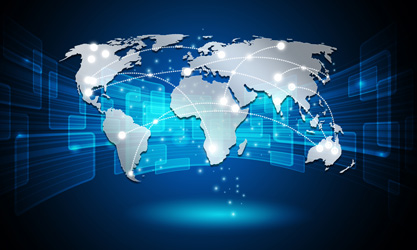 apinan/Adobe Stock
This post is part of our 2016 Year-End Procurement Tech Review series, in which we offer procurement practitioners a bird's-eye view of some key vendors and their solutions in select categories. This week, we're highlighting companies in the sourcing (including e-sourcing) and supplier management spaces.
GEP (formerly Global eProcure) is an integrated procurement solutions and services firm that offers managed services (including full BPO capabilities), transformation services (i.e., consulting) and its own internally developed source-to-pay (S2P) technology suite. The combination of these individual capabilities from a single provider, especially as they become increasingly synergistic, makes GEP truly standalone in the industry.
Quick Facts
Founded: 1999

Headquartered in Clark, New Jersey, with additional offices in the U.S., Mexico, Brazil, Costa Rica, U.K., Czech Republic, India, China, Singapore and Australia

Number of employees (range): Over 2,000

Total annual revenue (range): $100 million to $1 billion

Percentage of revenue from procurement/supply: 100%

Serves customers in Asia, Australasia, North America, South America and Western Europe

Number of customers (range): 201-500

Industries responsible for the majority of their business: Pharma, Utilities and Energy, CPG, Finance, Manufacturing

Available modules: SMART by GEP can be subscribed to in multiple configurations and includes Spend Analysis, Savings Project Management, Sourcing, Contract Management, Supplier Management and Purchasing (P2P)

Other app integration: multiple different ERP and back office systems according to client requirements
Background & Overview
GEP has been around for a while. Many people are shocked by how large the firm is. It has more than 2,000 employees and manages more than $65 billion in spend and more than six million transactions annually. Founded in 1999, GEP has been known primarily for its deep knowledge in strategic sourcing and its flexible approach to building and delivering capabilities to its paying clients. These capabilities grew organically, and perhaps somewhat opportunistically, into more repeatable technology-enabled solutions.
GEP made the strategic decision to develop its own native source-to-pay cloud platform suite ("SMART by GEP," released in 2014). It was a bet that procurement organizations of varying sizes wanted the agility and depth of a single provider that can flexibly assemble a solution of technology, managed services and transformation services to support their dynamic needs. The wager is prescient on many levels and is starting to pay off massively in growth and business scale which no one could have imagined at GEP five years ago, including cloud-based stand alone application growth outside of services. And this success is increasingly creating consternation with traditional software, solution and service providers alike.
SMART by GEP is a unified source-to-pay solution platform and a cloud-based solution, with full integration capabilities into back-end systems, built and hosted on the Microsoft Azure infrastructure. From both platform-as-a-service (PaaS) and hosting perspectives, this brings the same advantages of Amazon web services virtualization (e.g., ability to rapidly "scale up" and "scale down" at any layer in the architecture). But further, the entire GEP platform is Microsoft-native, which theoretically means tighter integration into the Microsoft ecosystem of products (SharePoint, Office, etc.) than competing products. The Azure platform and hosting model provides another layer of scalability insurance for GEP customers.
GEP competes in several market segments. Its largest competitors include:
SAP Ariba

BravoSolution

Coupa

Determine

Ivalua

Oracle

Tradeshift

Zycus
Commentary & Summary
At this point, GEP has clearly reached critical mass to deserve being added to the short list of any Global 2000 firm, with the exception of firms that have outsourced to a large BPO that competes with GEP and is unlikely to consider it for competitive reasons.
For procurement organizations today, GEP is the proverbial Swiss Army knife that can accelerate a procurement transformation with a global technology platform and services capability that sit under one roof. Cloud-based procurement technology remains a core part of its business today, independent of services. This is increasingly creating a thorn in the side of competitors ranging from large ERP providers to source-to-contract specialists, giving customers added choice to work with a provider that has DNA quite different from alternatives.
The SMART by GEP technology platform itself is a comprehensive S2P platform that is differentiated in source-to-contract functionality. From the moment an organization walks up to SMART by GEP, it is clear it was built by and for procurement practitioners. Today, although SMART by GEP's P2P functionality isn't market leading relative to P2P specialists, we expect the firm's strong design-thinking and customer partnering approach (based on some large P2P customer wins) will help GEP close this gap over the next few years.
Moreover, today, these attributes, when combined with SMART by GEP's native mobile functionality, can provide some basis of differentiation in cases where a procurement organization cares more about an integrated suite capability, rather than checking the modular box on an e-procurement or e-invoicing "feature 500"-type list.
For a more comprehensive analysis and guide for procurement organizations looking to understand whether they should consider adding the provider to their shortlists for consideration, please head over to the Spend Matters Almanac.