Back to Hub
HICX: A Robust MDM and Supplier Management Toolkit — Year-End Tech Review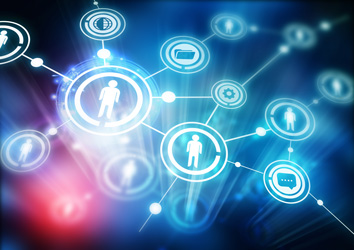 James Thew/Adobe Stock
This post is part of our 2016 Year-End Procurement Tech Review, in which we offer procurement practitioners a bird's-eye view of some key vendors and their solutions in select categories. This week, we're highlighting companies in the sourcing (including e-sourcing) and supplier management spaces.
HICX, a London-based firm founded in 2004, has served the North American market for the past decade. It may not yet be a household name in the procurement world, but this could change as the importance of master data management and supplier management increases, and smaller (but still large!) companies begin to make investments in the area.
Quick Facts
Founded: 2004

Headquartered in London, with additional offices in Chicago and Dubai

Number of employees (range): 26–50

Total annual revenue (range): $2 million–$10 million

Percentage of revenue from procurement/supply: 100%

Serves customers in Asia, Eastern Europe, Middle East, North America, South America and Western Europe

Customers include BAE Systems, Northrop Grumman, EDF, Randstad and AutoNation

Industries served include defense, managed services, energy and pharma

Available modules: Supplier Lifecycle Management Suite (v6.3), Master Data Management
Background & Overview
Companies looking for supplier management solutions have a broad range of choices, from independent solution providers to ERP modules of varying degrees of sophistication and depth. HICX is a provider in this market that warrants consideration. It is essentially a supply chain master data management (MDM) solution with a configurable workflow that allows an organization to use it as the supplier (and associated product) MDM system.
Today, HICX's client base collectively manages more than one million suppliers and third parties across 50 countries. Its "secret sauce" centers on the robustness of the platform and its ability to support the intersection of supplier master data and contract needs of highly complex procurement organizations on an end-to-end basis.
HICX has a several direct competitors in procurement, and the organizations fall into three buckets:
Suite providers

with supplier management capability. These include SAP Ariba, IBM Emptoris,

Coupa

,

GEP

,

Determine

,

Ivalua

, Oracle,

SciQuest

and

Zycus

.

Specialized vendors

that target specific or broader aspects of the supplier management area. These include

Aravo

, Biznet, CVM Solutions/Kroll, ConnXus, DiversePoint, DIR,

Hiperos

/Opus Global,

Lavante

, OpenText/GXS/Rollstream, Source Intelligence and Sourcemap.

"Substitute" providers

offering supplier management capabilities on a managed services basis. These include

Achilles

, Helios and

Global Risk Management Solutions
Commentary & Summary
Spend Matters recommends that any Fortune 500 or Global 2000 organization that requires a centralized MDM platform to power its myriad of ERP and best-of-breed SRM and CRM solutions consider HICX as a potential solution.
In short, just about any large global organization that doesn't have an enterprise-centric and supplier-focused MDM platform already in use is a potential fit. But potential customers should keep in mind that what HICX is primarily selling is a (very) robust MDM and supplier management toolkit and the expertise to deploy it and support it — HICX's DNA is not enterprise cloud/SaaS. In other words, it is not looking to stamp out customer after customer on the same instance as quickly as possible.
For a more comprehensive analysis and guide for procurement organizations looking to understand whether they should consider adding the provider to their shortlists for consideration, please head over to the Spend Matters Almanac.