Back to Hub
Per Angusta: An Escape From 'Excel Hell' — Year-End Tech Review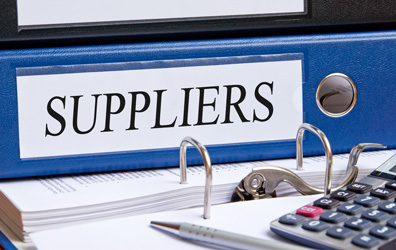 Image by DOC RABE Media sourced from AdobeStock
This post is part of our 2016 Year-End Procurement Tech Review, in which we offer procurement practitioners a bird's-eye view of some key vendors and their solutions in select categories. This week, we continue to highlight companies in the sourcing (including e-sourcing) and supplier management spaces.
The amount of time it took Per Angusta founder Pierre Laprée to consolidate, normalize and analyze data in managing his sourcing pipeline, projects and savings projections on a daily basis in Excel was enormous — and the end result was not always reliable. Finding no solution in the market designed specifically for sourcing pipeline management, he decided to form Per Angusta and build one.
And that's exactly what Per Angusta is — a SaaS platform to build and manage sourcing pipelines, track savings for organizational validation and make procurement's impact visible to the organization.
Quick Facts
Founded: 2012

Headquartered in Lyon, France

Number of employees: under 10

Total annual revenue: under $1 million

Percentage of revenue from procurement/supply: 100%

Serves customers across all global continents

Customers include Adecco, Kering, First Group, Estée Lauder, PHS, Monoprix

Industries served include retail, transportation (airlines, public transportation), services, healthcare (public and private hospitals)

Available modules: Pipeline, Savings, Contracts, Dashboards, Suppliers (in progress)

Other app integration: Coupa, Rapid, Ecovadis, SAP and (upcoming) financial information providers (e.g. D&B), HICX (supplier information).
Background & Overview
Per Angusta was born out of Laprée's determination to escape Microsoft Excel Hell (which is where most procurement organizations still in the damnation of the Procurement Dark Ages still reside) where bad strategies, losses in the billions and a supply chain disaster waiting to happen is the cours de la jour.
The Per Angusta solution, which its founders bill as "the CRM of Purchasing," is essentially a SaaS-based sourcing project and savings tracking project management tool. It's designed from the ground up to integrate with and manage the workflow of your other best-of-breed sourcing and procurement tools. Today, it integrates with Rosslyn Analytics, HICX and Market Dojo, Per Angusta partners.
The next version will contain an API that organizations can use to integrate other best-of-breed sourcing and procurement platforms. This will be increasingly important given the current market penetration and growth of providers such as Ariba/SAP, Coupa, Oracle, GEP, Zycus, Scanmarket and many others that have capabilities spanning individual or broad source-to-pay functionality.
Competitors include:
Orpheus (partial)

Determine

Sievo

Zycus

BravoSolution

Scanmarket

GEP
Commentary & Summary
We believe that a broad universe of potential procurement organizations are likely a good fit for its capabilities. This includes any procurement organization without a sourcing initiative and savings management platform should consider Per Angusta. At the very least, in walking through a demonstration, an organization is likely to observe the missing savings tracking and process gaps within its current portfolio of capabilities — and learn how to fill the void, hopefully building a business case for investment as part of the learning process.
For a more comprehensive analysis and guide for procurement organizations looking to understand whether they should consider adding the provider to their shortlists for consideration, please head over to the Spend Matters Almanac.