Back to Hub
Here are 5 Key Benefits to Accounts Payable (AP) Automation, or: Can We Be Done With People Already?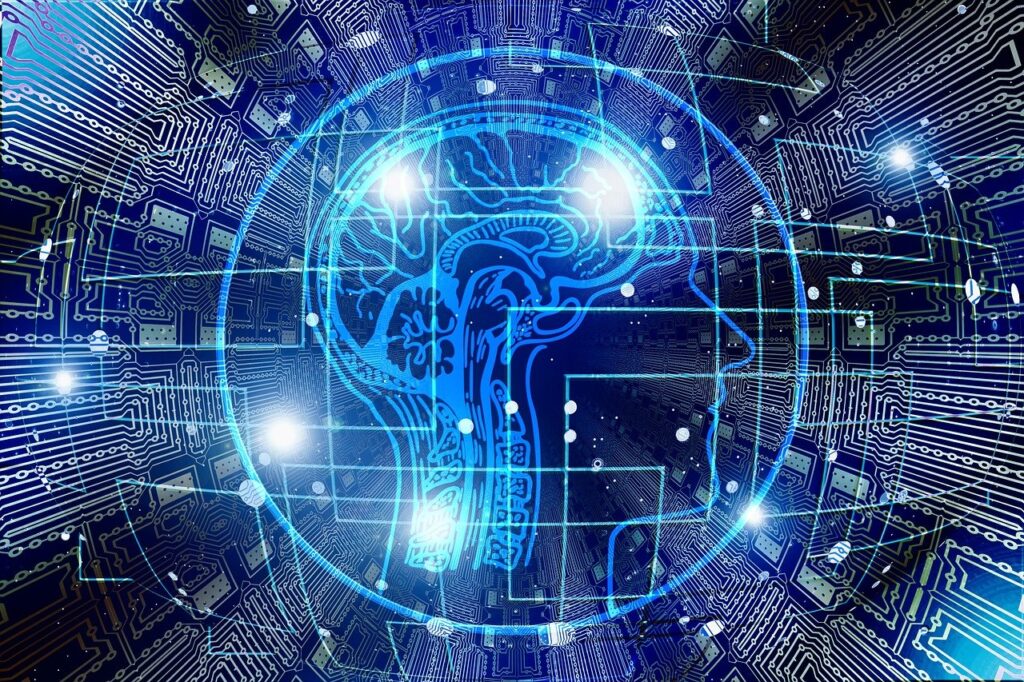 Image by Gerd Altmann from Pixabay
"Can we just be done with people, already?"
This seems to be the question that many — from individuals, to hospitals, car manufacturers, factories and all the way up to multinational corporate organizations — are increasingly asking.
In fact, the question was the basis of a recent conversation I had with my Lyft driver. The inevitable "How is it driving for both Lyft and Uber?" elicited the equally inevitable, "Uber is terrible for drivers and here's why." This then got us on to robots that he recently learned about, which can manifest medically routine symptoms such as fevers and sweating; and the conversation naturally ending in how technology will eventually blow up the world.
Within that, however, was the interesting notion that even the Lyft driver's children routinely say they don't want or need anything to do with other humans to go about their days, weeks or lives. What's the point, when we already have social media platforms and video games standing in for physical interaction, when self-driving cars are on the horizon, and when more-lifelike-than-ever sex toys are already available? ("One of the bonking bots could be yours for less than the price of a new Ford Fiesta," as The Sun puts it.)
But let's step away from the cultural doomsday scenarios, because admittedly we could fall down the rabbit hole and never come out. (However, if you'd like to fall down a more specific rabbit hole of analyzing the current state of gig economy, as our own Nick Heinzmann has, feel free.) Let's instead step to the less assailable benefits of automation and digitization in another specific field.
There is a very concrete case to be made for automating the accounts payable (AP) function within a broad range of organizations.
The Biggest Challenge: Manual Processes
The automation issue resonates within countless organizations across the globe — and if it doesn't yet, it should — but AP organizations could especially benefit from automating and digitizing their processes.
When it comes to finance and accounting, 47% of AP professionals consider manual data entry and inefficient processes their biggest challenge, according to a piece in Supply & Demand Chain Executive.
"Many organizations still rely on manual tasks to collect, review and input data," Bill Galusha, senior product marketing manager at Kofax, a Lexmark company, told S&DCE. According to the article, AP tasks like invoicing, purchase order matching and payments are good candidates for robotic process automation (RPA). And Galusha points out that implementation is quite easy.
Galusha extolled a "diversified approach that includes software robots, human workers, and BPM or case management solutions is an ideal, forward-thinking option."
Well, good. Clearly humans will still have a role in all this for the (near) future. And knowing that implementation wouldn't necessarily take as long as one might think is helpful. But…
"How Should My AP Organization Even Begin to Automate and Digitize?"
Easy — start thinking of it like riding a bicycle.
That's what Jason Busch, founder of Spend Matters, did recently to help AP organizations better understand how to begin thinking about the good parts of automation. As he puts it, "How do you learn to ride the contraption safely and get maximum utility from it quickly?"
There are five main benefits of putting "AP on two wheels":
Automation as a Measurement Means, Not Just the Process End
Eliminating Paper — Permanently!
Reshaping Reporting and Compliance
…and two more crucial game-changers affecting the bottom line of the overall business.
Download the free white paper to see how Jason shows the above examples not only helping make the case for high-value technology investments to drive AP efficiency improvements, but also building AP finance and procurement value in the eyes of constituents and stakeholders. And don't worry, we can't really be done with people…just yet.
Related Articles
10/03/2022

12/10/2018

12/27/2019

11/09/2022

10/01/2020