Back to Hub
Decideware: Vendor Analysis (Part 2) — Product Strengths and Weaknesses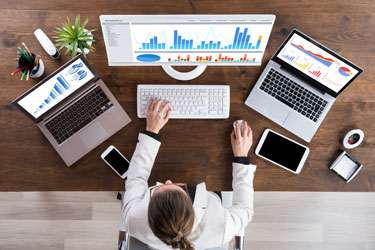 Image by Andrey Popov sourced from Adobe Stock
In the marketing spend category, sourcing an agency is not necessarily a fair description of the process of selecting an agency of record. Unlike suppliers in the majority of categories, when it comes to strategic marketing spend, the source-to-pay process does not focus significant effort on the collection of catalog data, certificates, insurance and other documentary elements relating to real world products — or, for that matter, rate card, job classification or other contingent labor specifications. Rather, the process emphasizes the collection of information on key resources, representational projects and campaigns and production fees, and often includes the equivalent of a paid pilot or test run as part of the competitive process.
Sound unique? It is. Even agency self-identification and validation is different. For example, each agency can say it's a "digital" expert and may even offer software to help track digital results and performance. We call this "fox watching the hen house" syndrome when an agency offers technology to monitor itself. But if more than half of a firm's revenue comes from media management (planning, buying, reselling), digital may in fact be a secondary core competence for them.
Decideware offers a specialized suite of capabilities that address the nuances of managing agency spend and supplier engagement. This Spend Matters PRO Vendor Snapshot explores Decideware's strengths and weaknesses, providing facts and expert analysis to help procurement organizations decide whether they should consider it as an underlying technology solution to manage their marketing and agency spend. The first installment of our analysis provided a company and solution overview, as well as a recommend fit list of criteria for firms considering Decideware. Part 3 will offer a SWOT analysis, user selection guide, competitive alternatives and additional evaluation and selection considerations.