Back to Hub
ConnXus: Vendor Analysis (Part 1) — Background and Solution Overview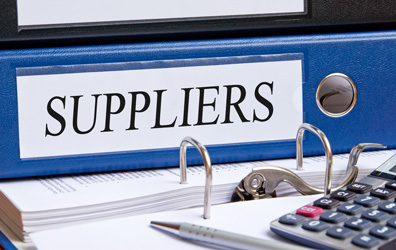 Image by DOC RABE Media sourced from Adobe Stock
The supplier management technology market is a microcosm of the procurement technology market generally, as it has many subsegments and is fragmented from a provider perspective. Procurement organizations need to do their full homework when evaluating potential suppliers, including newer technology vendors and a host of incumbents that have been competing for a decade (and sometimes more) in this market segment. Consider that two components within the supplier management, supplier information management (SIM) and supplier discovery management (SDM), have been around since the early 2000s, when Aravo pioneered capabilities in this area and signed progressive companies like Google.
But when it comes to supplier management, SIM and SDM are not the whole story. Within this segment, specialized supplier performance management (SPM), supplier relationship management (SRM), supply/supplier risk management, supplier network management (SNM), and other takes on supplier management that haven't even hit mainstream yet are helping drive specific buying decisions for technology. That probably accounts for the recent explosion in supplier management technology providers over the past few years, with a new one either hitting the market or becoming mainstream seemingly every quarter.
One of the companies that is now becoming mainstream in this broader sector is ConnXus. Founded in 2010 out of the founders' frustration in their inability to quickly and easily identify, and qualify, new diverse suppliers as a result of incomplete databases, fragmented resources and expensive software, ConnXus is on some levels a next-generation version of previous diversity specialists including CVM Solutions and AECSoft. The founders also observed that small business owners and diverse suppliers found it difficult to share diversity qualifications or develop relationships with procurement executives directly.
This Spend Matters PRO Vendor Snapshot provides facts and expert analysis to help procurement organizations make informed decisions about ConnXus' solution offering in the supplier management and supplier diversity markets. Part 1 of our analysis provides a company background and detailed solution overview, as well as a summary recommended fit suggestion for when organizations should consider ConnXus in the procurement technology area. The rest of this Spend Matters PRO Vendor Snapshot research brief covers product strengths and weaknesses, competitor and SWOT analysis, and evaluation and selection considerations.
FEATURED COMPANY
FEATURED COMPANY