Back to Hub
Spendency: Vendor Analysis (Part 1) — Background & Solution Overview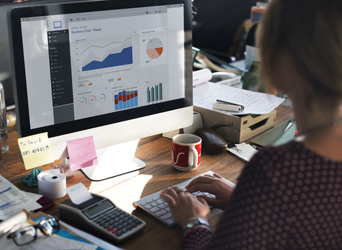 Image by Rawpixel.com sourced from Adobe Stock
You can count on the timing like procurement technology clockwork. Every time a spend analytics vendor is acquired, a new one pops up, always with a slightly different take on previous-generation solutions. One of these relatively new spend analytics providers is Spendency, a cloud-based provider spun out of a procurement consultancy that focuses on the Nordic market (although it is not limiting its geographic focus and reach).
Spendency is attempting to fill a niche as one of only a few low-cost spend analytics solutions that is fast to stand up and comparatively inexpensive to deploy. The idea behind the toolset is to put spend analytics in the hand of every buyer and analyst that needs it with a low-cost entry point. Specifically, the solution starts at about €10,000 per year for a small or mid-size organization, a sum that is less than 5% of the annual costs that many organizations pay for other spend analysis solutions today. At this price, Spendency provides significant value for money for an end-to-end spend analytics solution.
So far, Spendency's niche is proving itself to be significant in the market, as the provider has acquired more than 60 clients in 24 months since launch. But will it succeed on the global stage with diverse competition ranging from ERP vendors to procurement suite providers to AI-led specialists to numerous other low-cost, do-it-yourself spend analytics platforms? This Spend Matters PRO analysis provides an overview of Spendency, letting our subscribers form their own opinions (while sharing more than a few of our own).
The three-part Vendor Snapshot series provides facts and expert opinion to help procurement organizations make informed decisions about Spendency and whether its capabilities are a fit for their needs. Part 1 of our analysis provides a company background and a detailed solution overview, as well as a summary recommended fit suggestion for when organizations should consider Spendency for procurement and spend analysis. The remaining parts of this research brief will cover product strengths and weaknesses, competitor and SWOT analyses, and insider evaluation and selection considerations.