Back to Hub
Beeline: Vendor Analysis (Part 3) — Competitive and Summary Analysis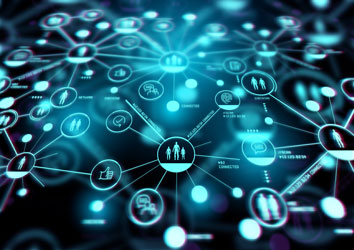 Adobe Stock
Beeline remains one of the top vendor management system (VMS) brands in the contingent workforce market today, holding market share that is roughly equal to SAP Fieldglass following its merger with IQNavigator. The company, which operates independently of any larger software or staffing-related firm, has distinguished itself with a forward-looking strategy and innovative solutions to changing market requirements.
But in a sector marked by rapid change, including procurement's continued interest in gaining greater control over complex services spend (e.g., professional services) as well as labor market alternatives (e.g., freelancers), the traditional VMS solution model is evolving and its scope widening. That can be both positive and negative. VMS, now becoming more of a broader solution suite, may be perceived in the market as transforming from a sharp, fit-for-purpose tool to a Swiss army knife. While Beeline is not sitting still in this market by any means, it faces — as do other VMS providers — dampened growth rates and narrowing margins, as well as the specter of continuing direct competition from other VMS providers, new competition in the VMS market and a range of alternatives and substitutes targeting different types of services and labor.
This third and final installment of this Spend Matters Vendor Snapshot provides a SWOT analysis of Beeline and offers a competitive segmentation of the complex landscape Beeline faces. It also includes recommended candidates that could serve as alternatives to Beeline, as well guidance for procurement practitioners developing a shortlist. Finally, it provides a summary analysis and recommendations for companies considering Beeline.