Back to Hub
Icertis Raises $50 Million in Series D Round, Plans to Invest in AI Capabilities and Global Expansion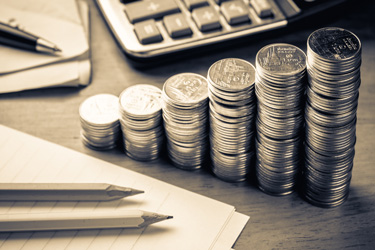 Adobe Stock
Icertis announced Thursday it has raised $50 million in Series D funding, bringing the company's total funding to $96 million. This funding round was led by Meritech Capital Partners, with PSP Growth and Cross Creek Advisors also taking part.
In the near-decade since its founding in 2009, Icertis has become a leader in the contract management market, counting around 50 customers in the Global 500 and about 100 customers in the Global 5000.
Moreover, as of Q4 2017, Icertis ranks top in Spend Matters Contract Lifecycle Management (CLM) SolutionMap. The provider is a solution leader and a value leader across all four SolutionMap personas (you can click here to determine which persona best describes your organization).
"Our SolutionMap methodology has identified Icertis as a clear enterprise CLM solution leader — that is, with deep buy-side focus — that has been organically built for the cloud with a true platform focus." says Pierre Mitchell, chief research officer at Spend Matters. "It allows customers to extend commercial excellence into broader value chains rather than just internal contract authoring workflows. This funding round is a huge market validation for Icertis and for the CLM space in general."
Icertis told Spend Matters that the funds will be primarily used for extending the capabilities of its contract management platform and expanding globally.
Next up for the Icertis Contract Management platform is a deepening of the artificial intelligence capabilities that support risk management, compliance and revenue optimization.
For example, when a third-party contract comes in, the AI capabilities of the platform will be able to make sense of the contract and break it down into disparate clauses, while highlighting any potential urgent elements.
Mitchell notes that "[CLM is] perhaps the most ripe area for applying artificial intelligence in business today because of the stakes involved and also because of the double whammy of complexity of the business environment combined with the complexity of the 'legalese' that hides this risk and opportunity."
He continues: "As such, modeling the commercial complexity of a modern enterprise requires a deep and flexible CLM platform that goes far beyond transactional processing of terms and conditions of document-based contract artifacts, and moves toward an intelligent and actively self-managed knowledge base that seeks to maximize risk-adjusted value."
In the case of the Icertis platform, it would be able to save corporate functions such as legal time by scanning and classifying clauses of a particular contract against the company's own corporate standards.
AI ambitions aside, the Bellevue, Washington-based company plans to expand across North America, Europe and Asia-Pacific. As supply chains grow and become increasingly complex, they are spanning different regions and countries and must comply with different sets of laws and regulations, such as the EU's GDPR, which goes into effect this May.
"A $50 million funding round for any provider is a big deal, especially for an area such as contract lifecycle management," Mitchell says. "But CLM is not just some niche area that manages documents and workflows. It is about managing the ultimate commercial system of record for managing both risk and reward on both the buy-side and sell-side of an enterprise."
For an in-depth analysis of the Icertis solution, check out Spend Matters' Vendor Snapshot covering the provider.
Related Articles
05/08/2019

12/07/2020

08/03/2016

08/02/2022

CLM

EPRO

P2P

SOURCING

ANALYTICS

03/08/2019
Related Articles
05/08/2019

12/07/2020

08/03/2016

08/02/2022

CLM

EPRO

P2P

SOURCING

ANALYTICS

03/08/2019