Back to Hub
Payables Automation Provider Tipalti Raises $30 Million in Series C Round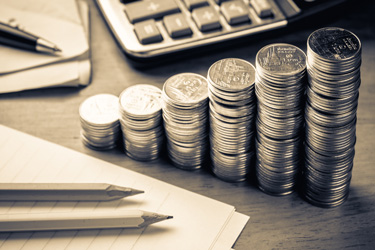 Adobe Stock
Tipalti raised $30 million in its Series C financing round last week, bringing the global payables automation solution provider's total funding to more than $50 million, according to the press release.
Zeev Ventures, which focuses on investments on small businesses, led the round. This is the venture capital firm's first investment in the P2P market, notes David Gustin, lead analyst and founder of Trade Financing Matters. Oren Zeev, the founding partner of Zeev Ventures, is also the co-founder of Tipalti, playing what Forbes has called a hybrid founder-investor role.
"It takes capital to build a full purchase-to-pay suite," Gustin says. "Tipalti automates how businesses make global mass payments to partners while maintaining tax and regulatory compliance. A key differentiator is their money service business license in 49 states, which allows them to take possession of funds."
Tipalti's cloud-based payables automation platform automates roughly 80% of an organization's AP and cross-border payments workload, according to the provider. It currently processes more than $4 billion in transactions annually, covering close to two million global suppliers.
The company plans to invest the funds into continuing to innovate its platform. "Our No. 1 company value is commitment to customer success, and we really want to focus funds on doubling down on that customer experience that brought us to where we are today," Chen Amit, chief executive of Tipalti, told Spend Matters.
"We will be building out our R&D team significantly to accelerate our innovation rate, while building out our customer success and account management teams to maintain our near perfect customer satisfaction and retention rate," Amit continued. "And, of course, we will certainly be investing in scaling out the customer base and expanding our partner ecosystem."