Back to Hub
Afternoon Coffee: OMNIA Partners Purchases U.S. Communities GPO, Argentine Ports Stalled by Sticker Shortage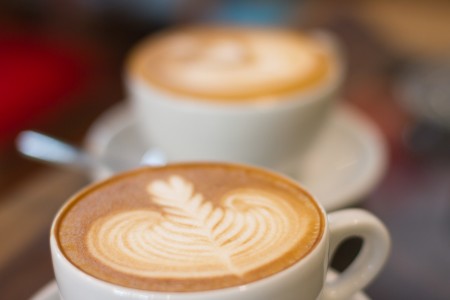 OMNIA Partners, a group purchasing organization (GPO) composed of National IPA, Prime Advantage and Corporate United, announced Monday it had entered an agreement to buy Communities Program Management LLC, the organization that staffs and manages the operations of the U.S. Communities Government Purchasing Alliance, according to a press release. U.S. Communities provides procurement resources and solutions to local and state government agencies, school districts (K-12), higher education and nonprofits.
"As the procurement industry evolves, it is important to provide incremental value to all stakeholders," says M. Todd Abner, president and CEO of OMNIA Partners. "In the public procurement sector, we have found these two companies to be highly complementary, which will become even more clear as we take a methodical approach to operate the organizations."
Organizations using or considering one of these OMNIA subsidiaries should consult our ongoing Spend Matters PRO series on GPOs to learn more about this evolving space:
Argentine Port Disruption
Dangerous weather and labor strikes are not the only issues that can hold up shipments at ports. Sometimes a supply disruption can be caused by something as a simple as a shortage of green stickers.
That's what happening now in Argentina, Bloomberg reports, where an exhausted supply of stamps used to signal approval of an import has put millions of dollars of goods into limbo. Fortunately, the government has devised a solution: using an orange stamp. Of course, this solution had not been viable until Monday, the soonest point at which the switch from green to orange could be published in the country's official gazette, which must occur before the change could take hold.
Suplari Sales Lead
Suplari, an analytics platform that recently raised $10.3 million in a Series A, announced Monday it had named Brad DePew as senior vice president of sales, field operations and account management. DePew, who is responsible for initiating Suplari's go-to-market strategy, was most recently was a VP of sales for Applause; he has also held positions at Oracle, BEA Systems and IBM.
"Suplari solves a hard problem that CFOs and procurement leaders are struggling with today –  unlocking data siloed by enterprise systems to enable actionable intelligence to deliver hard cost savings, operational efficiencies and adherence to spend management policies," said Brad DePew. "There is a compelling opportunity for our disruptive application. The market is ready for a better, more outcome-driven approach, and I'm thrilled to join Suplari to drive the growth and adoption of our innovative AI solution."
Coffee Blockchain
And finally, another example to add to the pile of blockchain use cases. Denver's Coda Coffee Co. is using distributed ledger technology to provide customers with a fully traceable record of the company's coffee supply chain, the Wall Street Journal reports. The hope for the food industry is that consumer desire to know which farms their food products come from can lead to deeper brand trust.
FEATURED COMPANY
FEATURED COMPANY