Back to Hub
Manufacturers Are Moving Toward Digital Supply Networks, Despite Barriers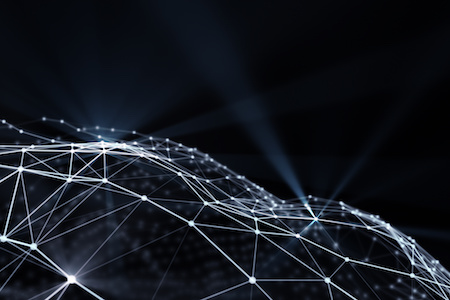 Manufacturers are becoming increasingly aware of the benefits digital supply networks offer, but implementation of the technology still lags, according to a new study conducted by Deloitte and the Manufacturers Alliance for Productivity and Innovation (MAPI).
In contrast to a traditional supply chain, a digital supply network is a "flexible, interconnected matrix that allows data and information to move non-linearly to maximize efficiency to meet changing consumer and market demands," the study authors write.
Upstream benefits of a digital supply network include improved product quality and reduced operating costs. Downstream benefits include increased sales effectiveness and new business development opportunities.
While manufacturers are generally aware of these benefits, the study finds that they also tend to be overly optimistic in assessing their digital supply network efforts. Fifty-one percent of those who participated in the study believe that the level of their digital supply network maturity is "above average" or "well above average." Sixty-eight percent expect to be above or well above average in three years. 
Only a small percentage (7%) of respondents have not thought about implementing digital transformation initiatives. Sixty percent are either currently implementing such initiatives or planning to do so in the next 12 months, while 33% are prioritizing digital supply networks among their strategic objectives.
Respondents are also quite optimistic about the benefits that digital supply networks will provide, with nearly three-quarters saying that they expect to derive "significant" or "exponential" benefit from the implementation of a digital supply network.
When the respondents were asked about their financial goals in implementing a digital supply network, increasing sales effectiveness was the most cited goal. Reducing operating costs, improving margins and generating new business development opportunities were also top goals.
Barriers to Implementation
Perhaps unsurprisingly, an insufficient budget is the top organizational barrier to implementation, the study finds, with data fragmentation, lack of strategy and inability to scale up initiatives also high up on the list.
But while these organizational barriers are certainly important, survey respondents were more likely to cite talent-related issues when asked about their top challenges. Here are the top 10 challenges associated with implementing digital supply network initiatives, according to Deloitte's study:
Difficulty finding talent with the necessary skills
Difficulty training talent for the right skills
Inadequate enterprise data management and architecture
Knowing where to start and how to prioritize
Competing priorities and stakeholder misalignment
Disruption to normal operating procedures
Inability to show value of longer-term digital initiatives
Difficulty working with technology
Lack of connectivity with other stakeholders and partners
Lack of buy-in from senior executives
The chart above shows that there is not quite a consensus on the most important talent-related traits for the successful implementation of a digital supply network.
"[But] looking at it another way," the authors of the study write, "executives that want to help ensure the success of their current and future DSN initiatives are coming to realize that rigid adherence to finding a candidate who possesses all of the skills listed on a job requisition may not be as important to success as finding bright, adaptable workers who are willing and eager to learn new skills."
Check out the full study here.