Back to Hub
Services Procurement History: The Rise of the Staffing Industry Model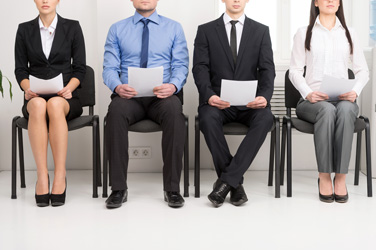 By just about anyone's numbers, the staffing industry still maintains dominant market share when it comes to placing temporary or contingent labor into companies (and often government agencies and departments) in white collar settings (and often blue collar workers, as well). In fact, the U.S. Department of Labor did not even collect information on what it describes as "on-call, independent contractor, contract company and direct hire temporary workers" until 1995.
In this Spend Matters Plus analysis, we examine the growth of the staffing market and how staffing firms emerged as a dominant model for contingent labor. We also consider the context in which staffing firms accelerated their growth in recent decades. Finally, we talk about why Spend Matters believes staffing firms will begin to increasingly share overall contingent market share with freelancer models, talent marketplaces, alumni and shared interest pools, independent contractors/consultants and related models in the coming decades, and what this means for procurement organizations increasingly tasked with managing services spend.
Exploring The Growth of Temporary Labor
According to the American Staffing Association, staffing firms today employ more than 3 million workers during an average week. Over the course of a year, firms hire 11 million temporary and contract employees. The growth of "temporary help" employment, as the Bureau of Labor Statistics describes the category, since 1990 has been almost entirely linear, with the exception of the three recessions during that timeframe (1991, 2001 and 2008-2009). Curiously, the growth of the temporary workforce since the last recession has moved in a similar manner to the BLS underemployment rate throughout the same period. For the period December 2013 to December 2014, the underemployment rate fell from 13.1% to 11.2%, while the ASA Staffing and Employment Index rose 6% during the same period. (Note: The underemployment rate is based on "all persons marginally attached to the labor force, plus total employed part-time for economic reasons, as a percent of the civilian labor force, plus all persons marginally attached to the labor force.")
The market for temporary help recovered entirely in an average of less than three years following each recession, BLS data suggest. Triangulating from another source to explore growth during the same period, the ASA reported baseline employment data of 1.15 million temporary workers in Q4 1990, with this number rising to more than 3.26 million workers in Q4 2014. Both sources suggest overall staffing growth approaching 300% cumulatively between 1990 and 2015. Moreover, in 2014, BLS data showed temporary staffing grew at a higher rate than full-time permanent jobs, and in the prior year, 70.6% of new jobs were temporary in nature.
Why have companies increasingly turned to temporary labor and staffing firms to deliver it? According to 2014 research from the ASA, companies use staffing firms for a variety of reasons:
80% site the need to fill in for absent employees or temporary vacancies
72% use staffing firms to provide extra support during busy times or seasons
68% use staffing firms to help with special short-term projects
59% site the need to help find permanent employees through relationships with staffing firms
The rise of non-employee workers is not an overnight phenomenon that took shape at the end of the last century. In fact, the rise of the staffing market in the past 25 years represents an outgrowth of management strategies that go back further into the 20th century. After WWII, as companies gradually, over the course of many decades, embedded in their strategies a move to more variable cost structures and flexible capacity, hiring non-permanent employees made sense to support company and organizational strategy and design.
In this new management world, the contingent workforce would serve as a compliment to full-time employees, providing yet another lever for innovation, production and servicing customer requirements. To fill this void, staffing firms stepped into the mix, offering a type of employment (and usually benefits) to workers and this flexible/variable non-employee to companies. An entire industry was born and blossomed into a material percentage of the workforce.
Later in this evolution, specialized technology (e.g., the vendor management system or VMS) and support models (e.g., managed services providers or MSPs) ultimately emerged to support the specialized needs of buyers and consumers of staffing services, including the changing needs of corporations that would eventually evolve how they consume certain contingent services as well (e.g., starting to purchase "outcomes" in an SOW model for both practical reasons and also to provide an extra layer of compliance around worker classification and related regulatory compliance concerns).
A 20th Century Phenomenon
This is, of course, the CliffsNotes version of the rise of the staffing industry from a demand-driven perspective. There is still quite a lot to discuss. But the concept of workers being employed by a staffing firm, and having their skills and background then matched to customers via a relatively high-cost structure and margin approach, is largely a 20th century phenomenon. It is one that makes perfect sense given a lack of information symmetry in hiring decisions throughout the time period and the thirst for temporary labor.
We should not ignore, however, the supply side of the equation. The possibility for workers, particularly skilled ones, to take advantage of a contingent placement brought with it numerous advantages compared with full-time employment for some. Those with real expertise in a given area might, for example, make $800 per day as a contingent worker, compared with $85,000 per year in a corporate setting. In addition, contingent employment provided greater flexibility for working parents and the option of limited hours for older workers that did not want to work 250 days per year.
Moreover, skilled workers can generally afford to take on the risk of temporary work because it is precisely their defined capabilities that can take them from job to job. For this reason, the percentage of independent contractors in a given field will often rise as the defined skill set required to do a job or achieve a particular outcome increases. Finally, in certain countries, favorable tax treatment for contingent or freelance work can bring additional advantages. (Note: Independent 1099 contractors in the U.S. can actually end up paying more in taxes and benefits compared with full-time employment, depending on the circumstance).
As our analysis continues in the second installment in this Spend Matters Plus series, we will turn our attention to the current state of contingent workforce affairs, how staffing firms are facing challenges as the dominant model from multiple angles and, most important, what this means for procurement organizations.