Back to Hub
The Contingent Workforce and Services Insider's Hotlist: May 2018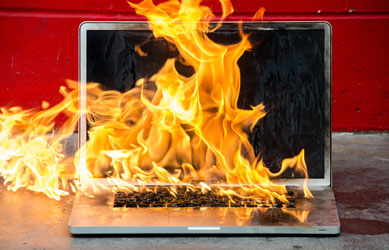 Welcome to the fourth edition of Spend Matters' monthly feature, "The Contingent Workforce and Services Insider's Hot List," available to Plus and PRO subscribers.
Today, based on our own observations and our discussions with supply chain participants, it appears that both the scope and pace change in the CW/S space could be unprecedented; moreover, it may also be accelerating. The staffing industry of 10 years ago was mature, stable, highly concentrated and hardly innovative. But between then and now, much has been happening.
Change, up and down the supply chain, is being driven not only by enterprises beginning to require more effective solutions in the current environment but even more so by other external forces (e.g., new technology/solutions, workforce demographics and so on). While it is important to consider these external factors/sources, it is also important to watch how the core/traditional supply chain is responding to them. Contrary to the expectations of some, there is little, if any, disruption occurring–but there are many signs of assimilation, adaptation and, in some cases, innovation. For more on this, see our discussion, under the heading "Wildfire? Or Slow Burn?," in last month's Hotlist.
Given the above, the past month did not disappoint, with developments in both the core/traditional category and the external/innovation category. We'll start with developments in the first category and then proceed to those in the second.
Beeline Announces Horizon and BeelineOne
At its recent conference, Beeline announced the completion of Horizon, a new microservices technology platform that is a fundamental element supporting the "convergence" of the two legacy (Beeline and IQN) VMS platforms. The new platform, completed about one and a half years after Beeline and IQN merged at the end of 2016, not only allows the company to proceed with convergence. It also provides a state-of-the art platform for the rapid development of new features and entirely new solutions — essential for competing with its archrival, SAP Fieldglass (and others, likely DCR and maybe Vndly), as well as for it to continue to evolving beyond the VMS solution category. SAP Fieldglass recently introduced its so-called Digital Network, which competes with Beeline's Self-Sourcing solution (alternative digital supply channels, connecting with external digital platform providers and other ecosystem partners).
Beeline also announced the start of development of BeelineOne. BeelineOne might be described as the application layer of user-oriented functionality that will be built on top of Horizon.  In other words, BeelineOne is essentially the unified functionality that both Beeline and VMS clients will be able to increasingly use over the convergence period and after convergence has been completed. We were able to see a working prototype, with functionality, of what is included in the 2018 roadmap. How long it will take to get to complete convergence is uncertain, but it is our understanding that it should be within two years.
In the past few years, some (echoing Friedrich Nietzsche) have proclaimed that VMS is dead. Ubermensch or not, it's looking increasingly probable. However, it should more accurately be viewed as something of a metamorphosis from one market/competitive space to an emerging different one.
For further details on Horizon and BeelineOne, see, What's New on the Beeline Technology Horizon: BeelineOne.
VMS Platform PeopleFluent is Acquired
On April 25, U.K.-based Learning Technologies Group (LTG) announced it had acquired PeopleFluent, a VMS provider. PeopleFluent is the second VMS acquisition of the year after Provade, which was acquired by Smart ERP, an Oracle solution integrator. After Beeline and SAP Fieldglass, and excluding MSP/VMS providers PRO Unlimited and ZeroChaos, PeopleFluent was one of a number of similar-sized VMS providers. However, PeopleFluent was actually a broader human capital solution provider, including talent management and learning development solutions.
We have an interview with LTG's CEO pending this week to discuss the why and whereto of the acquisition. On the surface, at this point one sees the common element of learning development technology potential synergies across geographies. To what extent LTG will continue invest in the talent management and VMS products is a question we hope to get answered this week. More on that to come.
The acquisitions of PeopleFluent and Provade are notable in that neither involves an acquirer that would advance a VMS solution as a strategic. Provade's acquisition by Smart ERP may have no effect on the VMS segment. And what will happen with the PeopleFluent VMS under a specialized learning technology company remains to be seen (though not being just a VMS may have been PeopleFluent's saving grace).  In any event, these acquisitions are not another VMS provider's roll up or consolidation of lower tier players; higher tier VMS providers have little interest in buying what, in their view, will soon be dissolving. One might say that old VMS solutions don't die, they just fade away.
One thing that can be said is that the VMS solution segment seems to be in a new stage of evolution. There will very likely be more M&A activity over the course of this year, and the space may look considerably different by the start of 2019.
Geometric Results (GRI) Announces Ascend, A New Solution to Manage SOW Spend
On April 25, GRI, which refers to itself as an independent workforce solutions provider, announced Ascend, a new end-to-end SOW solution. We hope to catch up with GRI later this week, so what's reported here is entirely based on the press release.
According to the press release, companies are seeking SOW solutions that can manage all aspects of their contracts and sourcing. In response to these requirements, Ascend offers an "end-to-end program led with singular governance" — in other words, a solution that unifies "contracts, technology and operations provides better control, higher visibility and the ability to institute and expand." The press release also stated that "in contrast to other SOW offerings, Ascend offers three levels of engagement, all built on a set of core services and processes that create the foundation for each specialized program." However, little more was said about these three layers, so we will need to do some follow up on this and other aspects of the offering.
While there is much to be clarified about GRI's new offering, its appearance at this time is notable. Over the past 10 years, the amount of SOW/complex services spend coming under management has been increasing and outpacing growth in contingent workforce spend under management. Under management effectively means overseen and managed by contingent workforce procurement organizations and practitioners, that may not be fully prepared for and up to the task. In fact, as more SOW spend is coming under management, effective practices and processes and fit-for-purpose technology solutions continue to lag behind the curve (see What Comes Before Best Practices in SOW?).  At the same time, MSP outsourced services for SOW has remained, for the most part, immature and have not gained broad market acceptance. Immature outsourcing solutions, combined with seminal and often chaotic SOW management within enterprises, are not likely to light a spark, even while ample kindling and fuel is available.
Management of services spend, which frequently exceeds contingent workforce spend by a factor of three or more, is an area of tremendous opportunity for organizations. But it is also extremely complicated and likely intractable — an untamed frontier. Today, effective practices, processes and technology solutions are at best in a seminal state, and what lies ahead remains to be seen. To what extent SOW outsourcing will be a significant piece in the solution puzzle also remains to be seen. But no matter how it occurs, effective practices, processes and solutions will fill the void over time — although perhaps not in ways we might expect. For more information on Ascend, visit GRI's website.
Legal Procurement, Please Rise: Exigent's New Spend Analysis Solution is Your New Defense
Turning now to legal services procurement, alternative legal services provider Exigent introduced Exigent Inform, an "augmented intelligence" solution for managing legal spend. According to Exigent, Inform is "the first integrated legal spend and matter management tool to include not just automation, but also the support of a team of financial experts and data scientists to audit processes and improve performance." The company also asserts that it "combines the latest data analytics technology with smart people that interpret patterns in supplier performance (pricing, reliability of delivery on budget, compliance, invoicing process and much more) to help in-house departments manage law firms more proactively and reduce costs by 10%."
Exigent launched Inform in a dynamic legal services environment. BigLaw firms are being squeezed. Legal services procurement is playing a greater role in managing sourcing of legal services suppliers and spend. At the same time, there has been a boom in innovative legal technology providers and so-called "alternative legal services" (ALS) providers. (For more on this, see our three-part series Cutting BigLaw Down to Size: New Alternatives for Legal Services Procurement.) In addition, the Bloomberg Law/Buying Legal Council 2017 Survey of legal procurement practitioners found that capturing and analyzing spend data was a top priority after the top two priorities of managing legal work (processes) and consolidating a preferred provider list. So clearly, Exigent Inform has a very specific target.
According to the company, Exigent Inform is a cloud-based solution that gives legal services buyers "complete visibility of the legal procurement processes through data, smart analysis and customized live reports so, for example, supplier contracts can be renegotiated to get more favorable terms or lower prices. Suppliers can be consolidated according to the highest quality or best value. Rogue or unauthorized spend can also be identified as well as cost savings on unrequired resources."
Technology-driven change is not only occurring in contingent workforce management, it is also occurring in the management of a range of complex services, even the long-impenetrable, hide-bound, cigar-smoking legal services spend category. Such is the extent of technology-based, innovative change occurring across the contingent workforce and services supply chain.
Online Staffing Platform Wonolo Raises $13 Million in Series B Round
On April 18, Wonolo announced a $13 million Series A round, bringing total funding to more than $20 million since May 2015. The company, launched from a Coca-Cola incubator, has described itself as an on-demand staffing platform for businesses to fill their immediate hourly or daily labor needs. Some of the funding will be used to expand geographically (add cities).
According to the company, "Wonolo provides a B2B marketplace that allows businesses to fill their on-demand staffing needs within minutes with 1000s of pre-screened local workers."  Types of jobs include those  warehouse, delivery, merchandising, labor, event staffing and administrative roles.
Wonolo–not shy about positioning itself against conventional staffing firms–says that its "average fill time is 4 minutes and costs 40% less than traditional staffing agencies" (not that we doubt the company, but we need to understand the details of that last calculation). Co-founder AJ Brustein recently said that other companies — including staffing firms, such as TrueBlue — are trying to create platforms for local, on-the-ground temporary/gig workers, and therefore Wonolo expects more competition in the future.
Wonolo is one of an increasing number of online platforms that are challenging and changing the way traditional players do business. The online platform segment for local, on-demand, low-skilled, standardized work has been expanding rapidly, with a range of both new/independent platform providers (such as Shiftgig, which has been largely focused on hospitality) as well platforms with relationships with or incubated within staffing businesses (e.g., respectively, Gigwalk and Randstad and Adia and Adecco). To learn more about Wonolo, visit its website.
More Happening in the the World of Digital Work/Services Platforms
Among various technology-based innovations in the CW/S space, the emergence of digital work/services platforms (e.g., online marketplace and crowdsourcing and other forms) has been the most spectacular. With only perhaps 20 such platforms discoverable, the number has grown into the hundreds and is still increasing. In addition, ecosystem relationships are being formed between platforms and other types of industry players — including staffing business, worker classification compliance firms, EOR/payrollers and other types of providers. At the same time, however, major uptake by large enterprises has been limited.
Swarmsales: An Online Marketplace for Sales Professionals
Launched in 2017, Swarmsales is an example of the ongoing market entrances of new platforms in a variety of forms and covering an expanding range of different work segments. Swarmsales' mission is to "transform the way companies and sales professionals engage." Its vision is to be the "trusted, global platform for targeted enterprise sales" and "the first sales-as-a-service marketplace that allows companies to grow their sales team with top-tier sales professionals."
One interesting feature of Swarmsales: Based on the connections of individual Swarmsales independent professional," the compnay presents a list of enterprises where certain are connected, then the platform offers the appropriate professional who could be engaged.
It is still early days for Swarmsales, with less than 2,000 professionals currently in the network. But the company is building out. In April, a partnership with Freelancer.com was announced. And in February, the company introduced a new "Try Before You Hire" offering (something similar to what temp staffing firms have done for some time). For more information on Swarmsales, visit the website.
GE GeniusLink Shows How It Can Do Crowdsourcing Better
GE GeniusLink announced a partnership earlier this month with Fulcra, an expert crowdsourcing/crowdfunding platform that enables enterprises to design, prototype, source, crowdfund and market new physical products. (Learn more about Fulcrum here.). GE GeniusLink was founded within corporate giant GE in 2013 as a kind of COE for "open innovation," using crowdsourcing involving internal and external platforms. Today it has grown up to be a kind of "shared services" function within GE and also sells its services to organizations outside of GE.
GeniusLink has referred to itself as "GE's Expert Operating System — leveraging gig economy methodology to connect business priorities with experts and solutions for outsized performance." We believe GeniusLink has relationships with more than 20 platforms today, and that is clearly growing, gated by careful vetting. It also reports that it has a network of 21 million external experts and 115,000 GE experts from 195 different countries. Not only does GeniusLink facilitate projects to generate ideas and solutions to complex problems, it also ensures serious compliance (e.g., contractual agreements, IP protection).
We're not aware of any enterprise that has accomplished anything like–not to mention on such a large scale. GeniusLink seems to provide a model for how other enterprise can leverage outside platforms as well as internal resource in the organization, and its maturity may be a sign of the times. More to come related to GeniusLink in the near future.
Crowdsourcing Data Collection Platform Findyr Mates With A Leviathan To Spawn…
In April, a merger was announced between Findyr, a "technology platform and collector network enables enterprises to conduct market research and due diligence on demand," and Leviathan Analytics, "a big data analytics platform specializing in analysis of cloud ingested big data with leading machine learning models." The merged companies will operate as Findyr.
Findyr offers its clients information that can only be obtained in person in specific geographic locations. All data is GPS tracked and time/date stamped. According to the company, the service is especially helpful for clients that require hyper-local access across emerging markets. The press release also reports that working with Gallup and other enterprise customers, "Findyr's highly trained and global community [has been] able to crowdsource accurate data collection, displacing traditional time intensive and costly practices of location-based data collection."
Leviathan Analytics develops "machine-learning tools to quantify and predict event risk for any location in the world" and "offers simple cloud-based applications to generate real-time analytics and measure and forecast risk for any global lat/long position."
In the press release, Lyndon Oh, founder of Leviathan and newly appointed CEO of Findyr, commented: "Our on-demand crowdsourced data collection platform and real-time geospatial data feed creates the world's most complete high frequency data map for any location in the world. By joining forces, our ground-level data capture and cloud-based machine learning tools offer enterprises unprecedented precision and a unique advantage in analyzing physical assets, hedging against downside risks in human behavior, and spotting economic opportunity from one city block to the next" (our emphasis).
Oh also said: "Findyr has an established and fast-growing customer base who are looking to solve hugely significant global challenges and by adding Leviathan's expertise, we are building the most sophisticated machine learning platform so that customers seeking benefits from location-based data can get the intelligence and insight they desperately need. By solving incomplete cloud data sets which other machine learning vendors base their models on, this is an unrivaled solution." Findyr, will continue its "commitment to insight and innovation by empowering its sophisticated, reliable crowdsourced data from highly trained community members with world-leading analytical capabilities, allowing us to provide an incredibly detailed and ever-more accurate picture of the important matters facing people and businesses in every area of the globe," he added.
One small step for man, one giant leap for mankind. The newly born Findyr, a combination of local data crowdsourcing and advanced analytics and machine learning, provides a radical example of the brave new world we are stepping into. At one end of the spectrum, we have the world of traditional contingent workforce and services. At the other end, we have an entirely new digitally connected world of online work/services platforms, crowdsourcing and mobile-technology enabled gig workers and finally big data, machine learning and predictive analytics. As work intermediaries and service providers, companies like Findyr are entirely new creatures — chimeras, if you will.  But these are not fanciful creatures; there are already many today, and there will be more.
So, are we ready? To answer that question, see our recently published PRO brief, "Is Corporate America Now Embracing the Future of Work? It's Complicated," to find out.
That brings the May installment of "The Contingent Workforce and Services Insider's Hot List" to a close. We'll be back with more in June. In the meantime, remember: when you're hot you're hot, when you're not you're not.