Back to Hub
Sourcing Technology Evaluation and Head-to-Head Comparison: Coupa vs. Jaggaer Advantage (Q2 2018 Preview)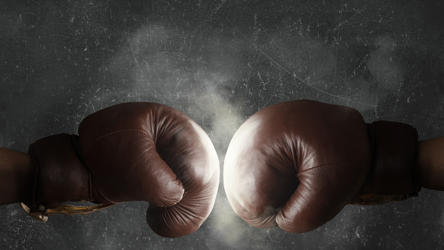 With the acquisition of Trade Extensions, Coupa catapulted into the ranks of the sourcing elite almost overnight. Similarly, in acquiring BravoSolution, Jaggaer gained the prize for provider that balances depth and breadth across its sourcing capabilities most effectively. But how do the two providers stack up to each other in a head-to-head bout?
Join us in this unfiltered head-to-head SolutionMap results analysis from our Q2 2018 dataset, a preview of our not-yet-published SolutionMap, along with commentary from Spend Matters Founder Jason Busch. These recurring Head-to-Head columns share insights from each quarterly SolutionMap report for SolutionMap Insider Subscribers, providing unique comparative cuts of SolutionMap benchmark data, along with the trademark quips that have defined Spend Matters analysis since its inception.
If you need to know how these two top-ranked sourcing providers compare to each other, look no further. Here's a preview, for those who have not yet subscribed to this new Spend Matters service: In certain sourcing capability requirements — including opportunity analysis, project management, supplier portal, spend analysis (lite), RFX, auctions, optimization, contract management (lite), post-event execution, technology, configurability, services and the summary sourcing average — Jaggaer Advantage puts a chokehold on its foe deep into the battle. But in at least one area, Coupa sneaks in a stealthy nunchuck blow in the first round. And at the final bell after multiple battles, we can declare a winner here — but only by the slimmest of margins.
The Q2 2018 Sourcing SolutionMap benchmark is now based on an underlying dataset featuring 16 separate providers, including nearly all of the must-shortlist sourcing technology providers procurement organizations can expect to consider in a typical selection process (as well as those they should consider but might overlook). Whether you're in the market for a new sourcing product, want to augment current solutions with specialized capabilities or just want to know if you made the right decision for your organization, our SolutionMap analysis and benchmark data can tell you the answer. Curious to learn more? Don't hesitate to get in touch.
Series
SolutionMap: Head-to-Head Comparison