Back to Hub
New on Spend Matters: A Preview for the Unofficial Start of Summer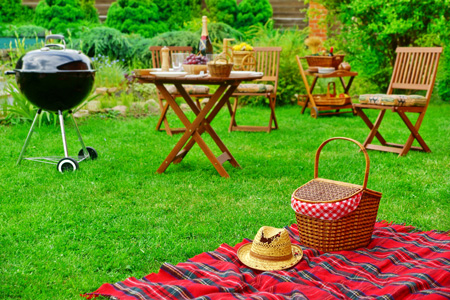 As we celebrate Memorial Day, many procurement professionals will be happy to catch their breath, officially ending the spring conference marathon and kicking off the unofficial start of summer. Here at Spend Matters, we too are excited to take a break — if only for a day — after putting out several big releases in the first half of Q2 2018.
But that doesn't mean we're about to sit around working on our tan all summer. In fact, we've got plenty more planned for the end of spring and Q3. So feel free to kick back and grab a hot dog as we take a look at what's to come over the next several months on Spend Matters.
Head-to-Head Bouts
Back by popular demand, our head-to-head comparison series started up again in May.
In these recurring columns, Spend Matters Founder Jason Busch uses unfiltered SolutionMap data to pit two technology providers against each other by modular or suite area. He also adds in a modicum of salty opinion, letting his own views frame the analysis in a "Final Word" section, harkening back to the trademark quips that have defined Spend Matters analysis since its inception.
Check out the current entries in our head-to-head series below, and stay tuned for additional sweat-drenched matchups over the summer, including a showdown between two contract lifecycle management (CLM) heavyweights and a Tour de Spend Analysis in July:
Sourcing
E-Procurement
E-Invoicing and Supplier Networks
The Featured Feature
In addition to our combative approach to technology analysis, we also began last week a new column that help practitioners learn more about how solution providers differentiate themselves on standout capabilities.
Called The Featured Feature, this series asks providers, "What is the one unique feature in your product that makes it stand out from the competition? How is this feature truly unique, and how does it help you win — and keep — business?" To start, we're looking at companies that scored a "5" during the SolutionMap evaluation process — a true black swan event in statistical terms — for specific capabilities.
Curious to learn more? Read about the concept behind the series in our introductory post, and then check out our first official entry, which examines Ivalua's workflow engine.
Ask Spend Matters and More
With the mayhem of new initiatives and conferences, the first half of the year can leave little time for reflection. But now that summer vacation season is upon us, it's time to let our minds wander, even to the hard questions we may be afraid to ask.
To help in that effort, we've regularized our Ask Spend Matters series to bring you monthly installments of answers to the most interesting procurement quandaries. Recent inquiries we've responded to include an exploration of the perennial PO or no PO debate, the nuances of what information to use (or omit) in various stages of the RFX process and how to best pursue professional development opportunities.
In addition to answering your procurement questions, we'll also be bringing you technology success answers with a recurring case study column. Kicking off in June, our first entry will look at a successful implementation of a much-talked about technology, robotic process automation (RPA), involving Celonis, a Spend Matters Provider to Watch for 2018, and a European telecommunications giant.
Stay tuned for more on that soon, and if any questions come across your mind over this long weekend, be sure to submit them using the box below:
Oops! We could not locate your form.