Back to Hub
Commodities Roundup: Section 232 Tariffs Fall on E.U., Canada, Mexico; Alumina Prices Rise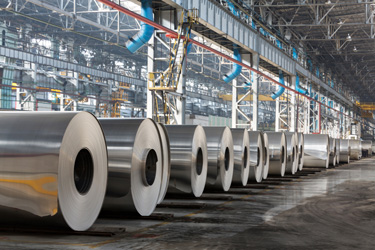 For the buyers and category managers out there, especially those of you deep in the weeds of buying and managing commodities, here's a quick rundown of news and thoughts from particular commodity markets.
From price movements to policy decisions, our MetalMiner editors scour the landscape for what matters. This week:
Section 232 Tariffs Hit E.U., Canada, Mexico
In the end, it turns out the E.U., Canada and Mexico simply delayed the inevitable for one month.
Last month, the U.S. announced a 30-day extension to the trio's Section 232 tariff exemptions, sparing them from the 25% tariff on steel and 10% tariff on aluminum for the time being.
Yesterday, however, the U.S. announced plans to impose those same tariffs, which were scheduled to go into effect Friday.
Unsurprisingly, European Commission President Jean-Claude Juncker was critical of the U.S.'s tariffs announcement.
"I am concerned by this decision," he said in a statement. "The E.U. believes these unilateral U.S. tariffs are unjustified and at odds with World Trade Organisation rules. This is protectionism, pure and simple. Over the past months we have continuously engaged with the US at all possible levels to jointly address the problem of overcapacity in the steel sector. Overcapacity remains at the heart of the problem and the E.U. is not the source of but on the contrary equally hurt by it."
E.U. Trade Commissioner Cecilia Malmström called it "a bad day for world trade" and argued the U.S. had used the threat of trade restrictions in order to win concessions from the 28-member bloc.
The next thing to watch out for, of course, will be retaliatory efforts.
"Now that we have clarity, the E.U.'s response will be proportionate and in accordance with WTO rules," she said. "We will now trigger a dispute settlement case at the WTO, since these U.S. measures clearly go against agreed international rules. We will also impose rebalancing measures and take any necessary steps to protect the E.U. market from trade diversion caused by these U.S. restrictions."
Copper Prices Drop
As U.S.-China trade relations sharply reversed course this week, the price of copper also dropped.
Earlier this week, the U.S. announced plans to impose $50 billion in tariffs on Chinese goods (in addition to imposition of investment restrictions), reviving a threat made by President Trump earlier this year.
On Thursday, London copper dropped to a three-week low, according to Reuters.
A Productive Month for Steel
According to a recent World Steel Association report, global steel production rose 4.1% year over year in April.
The 64 countries included in the report produced 148.3 million tons in April.
China's crude steel production jumped 4.8% year-over-year following the conclusion of the winter program of production cuts.
Alumina Prices Rising
MetalMiner's Stuart Burns touched on the changing nature of the aluminum price earlier this week, particularly with reference to alumina's role in the primary aluminum price.
"For years — decades, even — the price of alumina was taken to be one-third of the primary aluminum price," he wrote. "For many years, such a relationship was enshrined in long-term supply agreements, with alumina producers sharing in the ups and downs of the primary aluminum price experienced by the smelters."
Recently, however, that arrangement has shifted, with many suppliers selling their wares as floating prices linked to indexes or at spot prices, Burns explained.
In addition, sanctions on Russian aluminum giant Rusal, paired with the enforced closure of the Alunorte refinery in Brazil, have sent prices up.
"Prices reached $800 per ton, which put extreme pressure on those mills that are not vertically integrated and were forced to pay spot prices – if they could locate supply," Burns wrote. "The one-third pricing model was blown out the water, at $800/ton and two tons of alumina required to yield one ton of aluminum, alumina costs were close on two-thirds of finished aluminum prices.
"Both LME primary aluminum prices and alumina spot prices have since eased, but are still out of line with historical trends. As a result, consumers are seeing billet premiums and conversion premiums rising even though the LME ingot price has stabilized in a band around $2,200–$2,250/ton."