Back to Hub
'Oh' Shift: Tradeshift Raises a New $250 Million Warchest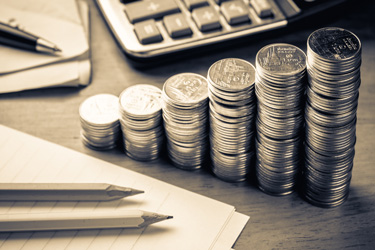 Before I left the office today, I wanted to call out a big event in the the procure-to-pay, marketplace and platform technology sectors. Tradeshift announced earlier this week it had raised $250 million in a funding round led by Goldman Sachs.
Let me put that number in perspective: $250 million is a larger warchest than most mid-size tech companies come away with in a typical initial public offering (IPO).
Indeed, Tradeshift has come a long way.
Only a few years ago, some of Tradeshift's competitors were known to derogatorily refer to the second syllable of the company's name not as "shift" but as a word that rhymes with "fit." While such a large and visible funding round from marquis investors is good for the entire technology market and for driving continuous innovation for the procurement sector — along with the valuations of other privately held competitors — I suspect that some of the same folks referenced above replaced "trade" with "oh" in front of that profanity when they heard the news this week.
As they should.
Scatalogical joking aside, I believe that this most recent round can, in some ways, be viewed like an IPO, for a few reasons:
It provides Tradeshift with a warchest to pursue organic investments and acquisitions to deliver on its broader vision, which goes beyond "applications" and "modules" as we look at them from an in-the-box software selection perspective within SolutionMap (if you want to box Tradeshift in, though, we track the provider's capabilities within separate SolutionMaps for e-procurement, invoice-to-pay and procure-to-pay)
It provides marketing air cover with the business, tech and trade media
It provides commercial clout with potential customers and partners (i.e., that these guys are "for real" and should be taken as seriously as SAP Ariba, Basware, Coupa, Ivalua, Jaggaer, Oracle and other well-known providers)
It puts the nail in the coffin of competitor naysayers that may have been casting doubts about Tradeshift's long-term viability as a standalone entity in competitive deal cycles
My congratulations go out to Tradeshift for achieving such a significant milestone. While Christian Lanng has always been the voice of Tradeshift's vision, he has also quietly built — and continues to build — a world-class technology, product, strategy and commercial team that is driving the realization of what he has preached from day one. And "A" players who we've known for years are continuing to join that mission.
I hope that as this Friday winds down in San Francisco, where Tradeshift is based, some of its team members are headed over to Toronado to enjoy a celebratory Pliny.
Raise one for me!
Related Articles
07/29/2016

02/23/2018

11/02/2021

12/07/2021

04/18/2019
Related Articles
07/29/2016

02/23/2018

11/02/2021

12/07/2021

04/18/2019