Back to Hub
Jaggaer Indirect vs. Coupa: E-Procurement Head-to-Head Technology Evaluation and Comparison (Q2 2018 Preview)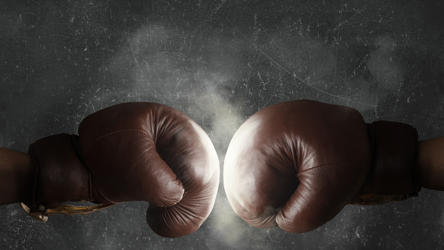 Following the Jaggaer name change, some folks may have forgotten about the tech provider's deep roots in the e-procurement sector. And no, we're not talking about some evil clown-esque 6-foot walking beaker — sorry, Questie, SciQuest's former somewhat loveable mascot, was just creepy — who had some superpowers over laboratory P2P enablement alone. We're talking about the depths of catalog management, supplier enablement and other elements of e-procurement that made the original SciQuest stand out from the original e-procurement pack, albeit with a focus on specific market segments at the time.
But how well does Jaggaer's e-procurement capability differentiate itself in 2018 on an overall functional basis? We're excited to feature Jaggaer's e-procurement module (for the first time) in the Spend Matters Q2 2018 E-Procurement SolutionMap, publishing in the coming weeks. Today, we offer a preview of the Q2 2018 dataset (also see the Q1 2018 E-Procurement SolutionMap) and pit Jaggaer Indirect head-to-head against Coupa. These recurring columns share insights from each quarterly SolutionMap report for SolutionMap Insider Subscribers, providing unique comparative cuts of SolutionMap benchmark data, along with the trademark quips that have defined Spend Matters analysis since its inception.
So prepare for some real data and expect at least a modicum of salty opinion as we pit Jaggaer and Coupa head-to-head in the Spend Matters evaluation ring. Here's a preview: In certain e-procurement capabilities — which span catalog management, shopping/requisitioning, ordering, receiving, supplier network, configurability, technology (overall), general services and a summary e-procurement average — Coupa convincingly dances on Questie's grave.
But in others, the victor is not as cut and dried, and certain use cases illustrate when Jaggaer can be particularly attractive, especially when coupled to the vendor's integrated suite value proposition in areas such as supplier information management (SIM) and contract management. Moreover, Jaggaer Indirect is one of the higher performing providers overall in the Q2 2018 E-Procurement SolutionMap and bests the majority of other SolutionMap participants in many of the functional areas in which Coupa comes out on top in a direct comparison.
The Q2 2018 E-Procurement SolutionMap benchmark is now based on an underlying dataset featuring 21 separate providers, including all of the "biggies" procurement organizations can expect to consider in a typical selection process. Whether you're in the market for a new e-procurement product or want to know if you made the right decision for your organization, our SolutionMap analysis and benchmark data can tell you the answer. Curious to learn more? Don't hesitate to get in touch.
Series
SolutionMap: Head-to-Head Comparison
Related Articles
01/20/2017

08/10/2018

06/27/2019

04/18/2019

CLM

EPRO

SOURCING

ANALYTICS

06/06/2022
Related Articles
01/20/2017

08/10/2018

06/27/2019

04/18/2019

CLM

EPRO

SOURCING

ANALYTICS

06/06/2022