Back to Hub
Cognitive Sourcing Provider LevaData Completes $12 Million Series B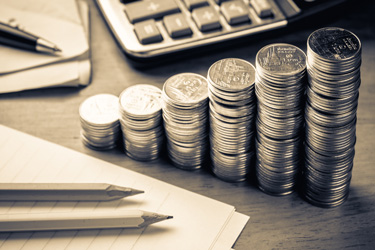 LevaData announced Tuesday it had completed a $12 million Series B financing round, led by Tola Capital. The sourcing technology provider plans to use the funding to deepen the capability of its platform, further innovations in engineering and data science, and expand into new industry verticals, according to a press release.
Since 2014, LevaData has raised close to $20 million in venture capital, including $5 million in August of last year from its Series A round, also led by Tola Capital.
"Our plan is to deliver $20 billion in verifiable value for our customers by 2022, and our cognitive sourcing platform has proven out how AI applied in a focused way can deliver hard ROI to customers via incremental cost savings, improved agility and efficiencies." says Rajesh Kalidindi, chief executive and founder of LevaData. "With this investment from Tola Capital, LevaData will have the additional resources to expand into new sectors and to enhance market insights for all our customers."
"LevaData has delivered strategic sourcing leaders with the data-driven insights to provide true differentiation and value to their business," says Aaron Fleishman, principal at Tola Capital.
"This has had clear impact on the gross margins for businesses in the high tech and manufacturing sectors."
LevaData will focus on further training its platform and improving the accuracy of predictive models, the relevance of identified risks and opportunities, and the effectiveness of negotiations.
"In addition, the team is evaluating methods to ingest new sources of data or information models easily, particularly as we expand into new verticals that have different priorities for commodity insights," Kalidindi adds.
Over the next 18 months, LevaData plans to expand into the automotive and consumer products verticals. The company's initially focused on the high tech electronics, industrial equipment and medical device industries.
"LevaData is a provider that challenges the traditional notion of 'modules' in the procurement technology sector," wrote Spend Matters analysts Michael Lamoureux and Jason Busch in a PRO Vendor Snapshot last September. "In combining supply chain visibility, market data and benchmarks, community analytics, optimization, forecasting, AI techniques and strategic sourcing capability, LevaData is positioning itself as the first 'cognitive sourcing' provider."
The company's flagship product is Leva, an AI-powered platform that offers users recommendations on specific actions to take, information to review and negotiation levers to use.
"The recent major release of the cognitive sourcing platform has been released to customers and, through our Leva Early Adopter Program (LEAP), has gone through an extensive cycle of customer validation and identification of new solution scenarios," Kalidindi says.
He continues: "The near future is focused on delivering on those core capabilities, with a focus on expanding insight coverage through intelligent tagging of parts to subcommodities and correlation of contextual information to the scope of direct materials spend, applying predictive models, expanding negotiation levers and digital playbooks, and overall user experience."
In addition to the Series B funding news, the press release also announced that Sreeni Iyer has joined LevaData as chief technology officer. Previously, Iyer held positions at SlamData, Shutterfly and Walmart.
"[Iyer] is excited to lead the engineering team and build on the innovation established to date," Kalidindi says. "The focus is on scalability in the platform; improving flexibility in data integration services and data augmentation; extending persona-based design and self-service configuration; [and] enhancing the modeling of the supply network."
Related Articles
03/26/2021

10/25/2018

03/19/2019

CLM

EPRO

SOURCING

ANALYTICS

05/21/2020

09/20/2018
Related Articles
03/26/2021

10/25/2018

03/19/2019

CLM

EPRO

SOURCING

ANALYTICS

05/21/2020

09/20/2018