Back to Hub
SRM Provider Kodiak Rating to Develop Blockchain to Improve Supply Chain Transparency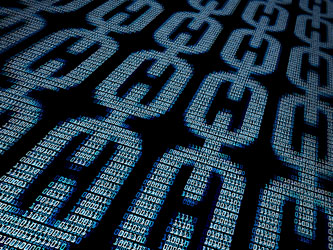 The Stockholm-based supplier relationship management provider Kodiak Rating announced that it will apply blockchain technology to improve supply chain transparency and traceability and to better manage supplier risk.
Research and development will be supported by a 800,000 SEK grant (approximately $92,000) that was recently awarded to Kodiak Rating by Vinnova, a federal agency under Sweden's Ministry of Enterprise and Innovation.
"Vinnova's backing of the innovation shows a huge believe in [the project's] ability to create impact," says Sam Jenks, marketing lead at Kodiak Rating.
News of the grant comes two months after the company raised 12 million SEK ($1.4 million) in venture capital, according to the press release. 
Research commences this summer, Jenks says, with prototype development planned for late 2019.
"The plan is to develop a blockchain that [can be integrated] to the existing Kodiak Rating platform and serves a purpose of supplier compliance, governance, and ultimately collaboration and performance," Jenks explains.
Kodiak Rating currently offers tools for supplier self-assessment, supply chain risk assessment, supplier audit and factory visit, supplier financial rating, supplier performance management and supplier prospecting, all of which can also be purchased as a suite within the SRM platform.
"We plan to develop a blockchain that will provide a distributed, traceable and transparent basis for supplier management," says Ashley Stephenson, CTO at Kodiak Rating. "The exact solution to be developed is obviously somewhat dependent on the technical and market research package of the project."
Stephenson continues: "A distributed ledger of supplier information will eliminate many middle men. Procurement professionals can gain an immediate and transparent history of a supplier's compliance and risk, as well as further insight to suppliers when complemented by Kodiak Rating's suite."
Certainly, blockchain has the potential to transform supply chains by making possible a higher degree of traceability and accountability, but as Stephenson quipped, "in order to enact global change and impact, we must distribute the revolution."