Back to Hub
Commodities Roundup: Chinese Aluminum Exports, Copper Balance and Section 232 Steel Tariff Exclusions Granted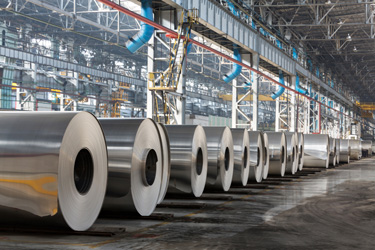 From price movements to policy decisions, we scour the landscape for what matters. For the buyers and category managers out there, especially those of you deep in the weeds of buying and managing commodities, here's a quick rundown of news and thoughts from particular commodity markets this week.
Chinese Aluminum Exports
Many around the world welcomed the respite that China's winter steel and aluminum capacity cuts would provide, as producers in the E.U. and the U.S. have complained for years about Chinese excess capacity flooding global markets.
With that said, as MetalMiner's Stuart Burns noted this week, China's aluminum exports are back on the rise. The country's May export total was up 7.5% compared to April and up 12.8% compared to May 2017.
Burns explained the LME-SHFE price spread will be crucial in the coming months.
"The divergence between the LME and SHFE will be the decider in coming months and could spell trouble for producers in Europe, which are already struggling to secure raw material and being out-priced by Chinese imports," he wrote.
Balanced Copper
Burns also looked into the performance of copper so far this year, with the conclusion that the copper market has been relatively balanced but has been "drifting down for much of the first quarter and it has only been the scare of a strike at Escondida that has returned prices to levels last seen at the start of the year."
Refined copper output dropped in 2017, but was counteracted by scrap, Burns noted.
"According to the ICSG, copper supply and demand were almost evenly matched in the last quarter of 2017, a situation that has probably moved into surplus with greater scrap supply this year," he wrote.
In the short and medium term, what can people expect from the copper market?
"So, is copper ripe for a correction? No, probably not — the market is balanced and threats to supply remain the most significant dynamic, but a return to a bull run is looking unlikely," Burns wrote.
"Consumers can probably look for a settlement in Chile to herald an easing in prices rather than a collapse."
DOC Makes Aluminum Sheet AD Ruling
While the U.S.'s Section 232 investigation (and subsequent steel and aluminum tariffs) draw most of the metals headlines these days, the U.S. Department of Commerce continues to conduct product-specific investigations.
Take, for example, the DOC's anti-dumping investigation of common alloy aluminum sheet from China. The DOC issued an affirmative preliminary ruling in the case this week, calculating an anti-dumping margin of 167.16%.
The investigation is notable because it was self-initiated by the DOC back in November (along with a countervailing duty probe of Chinese aluminum sheet), an action not taken in more than 25 years. (Typically, DOC investigations are launched after a domestic producer has filed a petition.)
Tariff Exclusion Requests
Businesses could file Section 232 tariff exclusion requests with the Department of Commerce if they could show that U.S. producers could not provide certain steel or aluminum products "of a satisfactory quality and in sufficient quantity."
Naturally, many companies took advantage of the opportunity to file such exclusion requests.
This week, the DOC announced the first round of responses to the requests. According to a DOC release, it was accepting 42 exclusions from seven companies that import products from Japan, Sweden, Belgium, Germany and China.
Others weren't so lucky — 56 other exclusions requests from 11 different companies were denied, the DOC announced.
A full list of the accepted and denied requests can be found at regulations.gov using steel docket number BIS-2018-0006 or aluminum docket number BIS-2018-0002.
Norway Initiates Dispute Complaint at WTO Over Steel, Aluminum Tariffs
Speaking of steel and aluminum duties, you can add Norway to the list of nations requesting consultations with the U.S. over its tariffs and initiating a dispute at the World Trade Organization (WTO).
The U.S. represents a tiny sliver of Norway's aluminum export total — in fact, only 0.2% of its exports go to the U.S., according to the country's Ministry of Foreign Affairs.
"In Norway's view, the additional tariffs imposed by the US on steel and aluminium imports are a violation of the WTO rules," Minister of Foreign Affairs Ine Eriksen Søreide said in a prepared statement last week. "Today we have therefore requested dispute settlement consultations with the US in the WTO. The WTO and its dispute settlement system is the established forum for handling disagreements about trade policy."
Norway's dispute complaint was circulated to WTO members June 19.