Back to Hub
SpendHQ: What Makes It Great (Spend Analytics SolutionMap Analysis)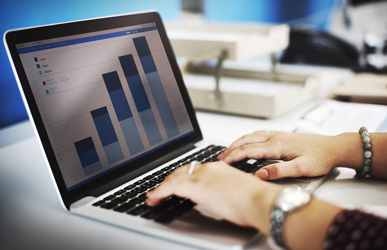 On its own, SpendHQ's performance in the Q2 2018 SolutionMap for spend analytics technology and solutions is noteworthy (not only because it beats the functional benchmark for all five buying organization personas). But SpendHQ stands out even more from competitive spend analytics providers – and the broader procurement technology vendor crowd – because it has close linkages to its parent organization, Insight Sourcing Group.
This affiliation brings related capabilities, which expand on the value proposition of spend analysis to deliver rapid savings and continuous value creation opportunities (e.g., leveraged/GPO contracts and category specific solutions for energy), not to mention deep procurement transformation, strategic sourcing and category enablement services. As important, this relationship led to the design of a spend analysis solution which, on its own outside of ISG, is purpose-built to drive sourcing results and savings capture on a category-specific basis to clients.
In terms of targeted spend analytics technology and enabling services, as the Q2 2018 Spend Analytics SolutionMap benchmark provides evidence of, SpendHQ more than holds its own in a highly competitive market as a stand-alone provider. Its SolutionMap performance provides compelling evidence, based on both analyst ratings and customer reference scoring, that the provider is a "must" shortlist candidate for nearly all spend analytics buying scenarios. Join us in exploring what makes SpendHQ great, based on the latest functional and customer SolutionMap benchmarks from Q2 2018.
"What Makes It Great" is a recurring column that shares insights from each quarterly SolutionMap report for SolutionMap Insider Subscribers. Based on both our rigorous evaluation process and customer reference reviews, each brief explains how the provider excels and where it beats the SolutionMap benchmark, concluding with a checklist for ideal customer scenarios in which procurement, finance and supply chain organizations should consider the vendor.
Series
SolutionMap: What Makes It Great
Related Articles
06/24/2016

12/16/2020

AP/I2P

CLM

EPRO

P2P

SOURCING

ANALYTICS

04/03/2018

07/30/2020

11/14/2018
FEATURED COMPANY
FEATURED COMPANY
Related Articles
06/24/2016

12/16/2020

AP/I2P

CLM

EPRO

P2P

SOURCING

ANALYTICS

04/03/2018

07/30/2020

11/14/2018