Back to Hub
Spend Management for Real World Complexities: Internal and External Perspectives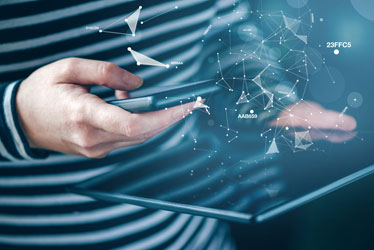 Spend management that delivers consistent, provable bottom-line value requires solutions that go beyond a one-size-fits-all approach. As we explored in Part 1 of this series, few solutions providers can offer the breadth, depth, flexibility, domain experience and track record of success to fully address the complex finance and procurement challenges facing organizations living in change. To help confront these challenges, the right solution must be largely self-managing and intelligent, as well as easy to use, customize and scale.
What does this look like in practice? Below we outline what organizations should explore and review when evaluating vendors, both from an internal stakeholder and external supplier engagement perspective.
Internal Stakeholder Perspective
Spend management is first and foremost a people process. To be successful, solution providers must offer technology that makes life easier for all employees who will have to use the system — including not just procurement professionals and finance specialists but also clerical employees, middle managers and executives. 
Depending on who is using the solution, each user will have different needs. Procurement professionals will need the full range of modular decision support applications at their fingertips, from daily purchasing workflows to complex sourcing applications, ensuring standardized, repeatable, transparent processes that are done the right way every time.
Finance specialists will likely be more interested in ensuring integrations with current financial and operational systems, as well as reporting and compliance management features that ensure unique business rules are adhered to through appropriately configured purchase-to-pay workflows for all financial, buying, sourcing process and supply chain policies. Accounts payable clerks require a user experience that enables speed and productivity.
Other users around the organization will also need access, often including mobile access, to select features such as requisitioning forms that facilitate collaborative, cross-functional activities. Each of these features should be adjustable depending on peoples' availability, roles and locations.
If the organization in question is international and structured to include multiple business units, this adds even more complexity, and the following requirements may need to be supported:
Multi-language capability — the ability to tailor all aspects of the user interface to the right language for every location and user.
Multi-currency capability — the ability to manage supplier transactions in any number of currencies in addition to varying "home" currencies for different locations or business units.
Support for multiple taxation methods — the ability to automatically calculate the correct tax based on location and other factors, including both sales tax and VAT methods
Support different regulatory requirements, such as tax withholding, OJEU tendering and SOX compliance
Further, complex global organizations can have thousands of transactions active at any given time. To gain full control, spend management solutions must be able to quickly capture, consolidate, cleanse, enrich and categorize all kinds of spend data — from every disparate source, automatically. This ultimately enables full visibility of both the upcoming spend pipeline and spend history, while also providing the information needed to gain actionable insights that inform a continuous improvement strategy.
External Supplier Engagement Perspective
Beyond internal considerations, organizations living in change must be able to handle a complex supplier base with multiple challenging characteristics. These include varying company sizes from small domestic component manufacturers to large multi-national commodity providers; suppliers that represent high volume purchases to one-time interactions; and different technology and payment conditions (e.g., electronic invoicing mandates) that will affect conditions of exchange.
To account for all of these factors, organizations need a common platform for all of their supplier engagements. Leading solutions support this through business networks that streamline every aspect of supplier interaction, from recruitment, qualification and adoption to supplier profile self-service and catalog maintenance. These networks also should have the ability to enable timely outreach for bid solicitation and corrective action requests, effective information sharing, and integrated business processes that facilitates commerce and makes working together easier and less costly for both sides.
Over time, organizational structures will evolve. Because of this, another essential capability for adaptable solutions is to be able to flex and adapt to support change. For example, a spend management system may need to operate within multiple business units, within an acquired company that uses a different ERP system or an organization that is scaling. It must also be able to support finance or procurement teams of varying maturity levels. An agile, flexible solution will handle all of these changes with ease, helping organizations not only operate their businesses globally but evolve with them, too.
Gain and Sustain Success
A spend management solution built specifically for complex organizations living in change must be ready for any situation. It must support organizations of any size and grow as quickly as needed to address global challenges. It must allow procurement and finance to build an enhanced spend culture that prioritizes end-to-end visibility and control — all while providing the flexibility to meet location-specific requirements and blend in with multiple enterprise systems.
But software functionality alone will not create this new spend culture. Ultimately the spend management solution is a tool that supports change, one that the solution provider will use to help deliver measurable outcomes. To learn more about the characteristics that define such a provider, as well as what organizations should ask before engaging in a partnership, check back next week for the last article in this series.
Related Articles
10/26/2020

05/07/2019

02/08/2022

08/08/2022

09/01/2022
Related Articles
10/26/2020

05/07/2019

02/08/2022

08/08/2022

09/01/2022