Back to Hub
The Path to World-Class Spend Management: Identifying an Ideal Solution Partner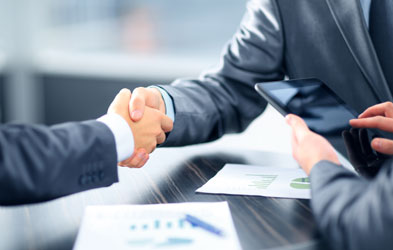 No organization wants to practice merely average spend management. But as business becomes increasingly more complex, achieving world-class or even superior results has become more challenging, too.
To attain better spend management outcomes, organizations can take one of two approaches: They can work to automate and improve their spend management processes, so that they are better than before; or, they can transform and revolutionize their spend management strategy, so that they approach the process in a completely different way.
Taking either approach will, of course, require organizations to use modern software solutions in this digital era. Yet while software is a necessary condition to improved spend management results, to achieve world-class results requires more than technology alone.
Organizations have begun to recognize this. Procurement and Finance professionals are becoming less focused on software features and functions and are expecting more. They want a partner that is focused on outcomes and bottom-line results, one that actively participates in the delivery of those outcomes or even owns and guarantees them.
As we conclude our series on tackling real world spend management complexity, we explore the four layers that characterize a complete, outcome-focused spend management solution, as well as offer a roadmap for how organizations can ensure the delivery of long-term spend management improvements.
The 4 Layers of a Complete Spend Management Solution
To handle the complexities of real world spend management, organizations living in change should seek out solution providers that support the following four solution layers.
The first layer is the core software. Organizations no longer want to engage solution providers in "monolithic" IT projects. Rather, these organizations increasingly expect highly configurable solutions that can perform well-defined functions, out of the box. As we explored in Part 2 of this series, a range of universally accessible, proven capabilities such as user-friendly purchasing workflows are fundamental requirements for solution success, forming the foundation for compelling user experiences with both internal users and suppliers.
In addition to the core software, a complete spend management solution will offer complementary enrichment to standard functionality. This includes not only value-add templates or pre-configured capabilities but also integrations to third-party data, such as CSR and risk scores. These can be used to enrich the experience.
Just as integration to applications outside of the core spend management solution are vital, a complete offering will also support strong integration to other internal software systems. Complex, global organizations confronting changes – from government regulations, to business expansion, to mergers and acquisitions – will need spend management solutions that are configurable with multiple ERP, supply chain and eCommerce systems. Ideally, the solution should be "agnostic" toward surrounding systems, offering a framework for smooth integration and interoperability with whatever systems an organization has, or could have, in place.
Finally, a complete spend management solution provides complementary experiences that serve as a supporting layer to enable solution success. These include pre-sales services, global post-sales services and support, user training, process consulting, and business process outsourcing (BPO) and managed services. Combining these value-add services with the core software creates highly tailored experiences that better fulfils the unique requirements of complex organizations.
Creating Desired Outcomes and Bottom-Line Value 
Once an organization has identified a solution vendor that can support all four of the above layers, the last element needed is a way to ensure continued success and results.
The best way to do this is to take a "gain and sustain" success approach. Gaining success requires a rapid focus on delivery of results, often within one fiscal period. Sustaining success requires a framework for continual process transformation. In this model, the solution provider helps the organization to take action on its spend management goals based on current maturity levels, whether the business is large or small, regionally-focused or global. Think about it in three stages: the start-up phase, the initial impact phase and the sustainment phase.
In the start-up phase, the organization identifies its current position and where it wants to go. In looking at its current spend, supplier base, processes and risk exposure, procurement and finance teams establish an understanding of how strong their spend management programs are and where they want to improve. The solution provider brings not only the technology to facilitate this, but also the outside expertise and support to help develop a clear spend management vision and roadmap.
Next comes the initial impact phase. This is a continuation of the start-up phase, generating "quick-hit" wins, such as easily reported savings or increased spend under management. The objective is to establish a clear set of initiatives that ultimately improve spend visibility and control, information handling and workflows, and risk mitigation in the longer run, while also proving the solution's value to management.
With these successes realized, the organization can then move on to the sustainment phase, where it builds a long-term framework for an improved spend management strategy. This phase focuses on more difficult-to-achieve improvements. Sustainment requires continuing the success of the initial impact phase, building on the savings and spend under management gains. With the help of a complete solution provider, the organization will be able to streamline and automate many requirements, ultimately increasing capacity for continuous improvement.
All three phases are routes to achieving ROI from a solution provider relationship. At each stage, the provider helps the organization derive specific, provable value for spend management assessments and improvements. The first two phases, which if carried out effectively can both be completed within 60–90 days, can deliver ROI within one fiscal period. This is what organizations need and increasingly expect. Each project helps self-fund the next initiative, until the organization moves into sustainment, focusing on a long-term vision of spend management excellence.
Partnering for World-Class Spend Management
There is no one-size-fits-all approach to spend management. Today, organizational structures, demand requirements, supply bases and technologies used  are all constantly in flux, meaning that today's organizations are increasingly complex and living in change. To survive and thrive in this environment, they need more than a spend management solution provider. They need a trusted partner.
Few providers today can truly collaborate in a partnership role, as many lack the breadth, depth, flexibility, domain expertise and track record of success to support the unique requirements of each organization. Only those providers that do reflect these characteristics, and can bring highly flexible solution capabilities will be able to deliver the outcomes and ROI expected by today's organizations. And whether they decide to rethink their current processes or completely transform their spend management strategies, organizations living in change will be one step closer to attaining best-in-class status, guided by their solution partner along the way.