Back to Hub
Commodities Roundup: Down Auto Sales, Chinese Capacity Cuts and Slowing Steel Price Momentum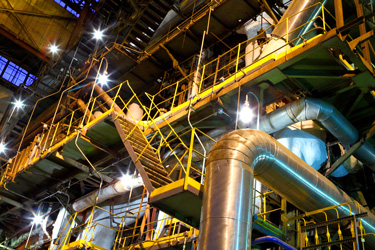 For the buyers and category managers out there, especially those of you deep in the weeds of buying and managing commodities, here's a quick rundown of news and thoughts from particular commodity markets.
From price movements to policy decisions, our MetalMiner editors scour the landscape for what matters. This week:
U.S. Auto Sales Slump
July proved to be a mostly down month for U.S. auto sales, save for Fiat Chrysler, which saw its sales jump 6% year over year.
Within the basket of automotive metals tracked by MetalMiner, the price of U.S. HDG steel, platinum bars and palladium bars all fell. LME copper also dropped, while U.S. shredded scrap steel traded flat.
Chinese Capacity Cuts
China's Shandong province recently announced new targets for cutting production capacity for steel and coal, according to a Reuters report.
The effort is part of Beijing's overall environmental policy, geared toward reducing pollution stemming from high-polluting industries in the country.
Steel Price Momentum Slows
As MetalMiner's Irene Martinez Canorea explained earlier this week, U.S. domestic steel price momentum slowed last month.
"Domestic steel prices still remain at a more than seven-year high," she wrote. "However, the pace of the increases seems to have slowed recently. Domestic steel prices — with some exceptions — are mostly trading sideways, and some steel forms have started to drop slightly."
Meanwhile, Chinese steel price have been recovering so far in August, she noted, bouncing back after a downward-trending first quarter in 2018.
Eyes on Escondida
Meanwhile, in the copper market, everyone is keeping close tabs on labor negotiations at the world's largest copper mine: BHP Billiton's Escondida mine in Chile.
Last year, a 44-day strike at the mine severely constricted global supply and sent copper prices skyrocketing.
Once again, labor negotiations have produced the possibility of another supply plunge. This week, BHP requested government mediation, postponing a strike that had been approved by the labor union.
It remains to be seen how the situation will be resolved, but a strike would certainly offer some support to what has been a lagging copper price. LME copper prices fell approximately 16% between June 8 and Aug. 8.
Rare Earths Tariffs?
Rare-earth metals don't often get the same sort of publicity that metal mainstays like steel, aluminum and copper do. Neodymium, cerium and yttrium, among others, are not exactly household names.
Of course, rare earths are coveted by high-tech industries, featuring in laptops and cellphones among other applications that feature prominently — or incessantly, for some — in many people's lives.
Currently, China is estimated to account for about 90% of global rare earth production. Needless to say, without the development sources of rare earths elsewhere, China will continue to have a major advantage in the sector.
Nonetheless, several rare earths appeared on the U.S.'s $200 billion tariff list. (Chinese imports to potentially be targeted for tariffs, as part of the Office of the United States Trade Representative's Section 301 investigation.) Some have wondered why, given the lack of alternative sources, the government would slap tariffs on imports of those materials. Doing so means U.S. buyers essentially have no choice but to eat the tariffs (or, in some cases, use less effective substitutes).
As with many trade considerations, it remains to be seen whether the rare earths listed will actually be hit with tariffs. For what it's worth, the U.S. Geological Survey announced a finalized list of 35 minerals deemed critical to the U.S. economy and national security. Creation of the list is part of a government strategy to reduce dependence on foreign sources of the minerals in question.
Cobalt Price Could Rebound
Speaking of coveted materials, miner BHP Billiton is making an investment to ramp up cobalt production — via cobalt sulphide — in its Western Australia operation, according to a Bloomberg report.
Aluminum Price Falls
As for one of those aforementioned household names, aluminum retraced last month, Martinez Canorea noted yesterday.
"LME aluminum prices fell in July," she wrote. "However, the rate of the declines has slowed. Price changes do not appear to be sharp and selling trading volume remains weak. The price decrease looks like a retracement after the peak in April due to Russian sanctions."
Meanwhile, according to China's National Bureau of Statistics, Chinese aluminum output jumped 1.6% in June.