Back to Hub
Coupa Acquires DCR Workforce, Giving its Services Maestro a Full Symphony Orchestra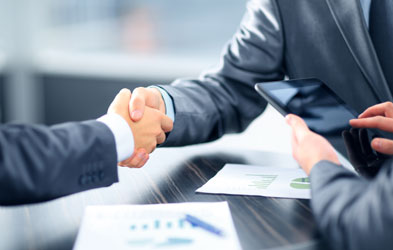 Coupa announced Tuesday it had acquired the technology assets of DCR Workforce, a Boca Raton, Florida-based vendor management system (VMS) provider, according to a press release.
Coming on the heels of Labor Day, Coupa could not have picked a more appropriate holiday week to expand its services procurement and labor footprint. DCR's software enables businesses to source and manage contingent workforce and services. The DCR solution will now be marketed as Coupa Contingent Workforce, part of Coupa's broader platform.
Coupa did not disclose the financial terms of the transaction in its press release, but on its Fiscal Q2 2019 earnings call following market close, it noted, when questioned by financial analysts, that the immediate consideration for the transaction was $25 million, with the potential, if earn out requirements are met, for a total transaction value of 3.5-4X revenue. VMS revenue is, however, often different from source-to-pay SaaS revenue, given the traditional VMS model is based on transactional fees paid by the staffing firm to the VMS and MSP (or just the VMS for internally managed programs) and is not "locked in" via multi-year deals. Under a standard VMS fee arrangement, if staffing firm spend falls (or rises) so does revenue to the VMS, unless a fixed, buyer-paid fee model has been negotiated front.
The transactional component makes it difficult to compare typical VMS revenue on an "apples to apples" basis to traditional enterprise SaaS/cloud revenue. This factor that might help explain the discounted valuation relative to Trade Extensions, another Coupa acquisition, and general market norms these days for traditional SaaS/cloud offerings.
Technology, Not Services  
As noted above, the terms of the agreement are limited to the technology business of DCR; the managed services provider (MSP) component of DCR will not be coming over with the transaction. A relative newcomer to the VMS solution segment, one of DCR's strengths has been its innovative use of technology, including its pioneering use within its segment of predictive analytics, artificial intelligence (AI) and machine learning.
"The acquisition further solidifies Coupa's vision of enabling businesses to manage all their organization's business spend, including contingent workforce spend, within a comprehensive BSM (Business Spend Management) platform," the company said in the press release. The acquisition also supports Coupa's competitive position relative to SAP, which acquired Fieldglass in 2014 and has been integrating the VMS with SAP Ariba (e-procurement) and SAP SuccessFactors (non-contingent workforce management).
Coupa: Many Years 'Going to School' on Services
Coupa has had services spend on its mind for at least a few years:
Explaining the importance of the acquisition, Coupa CEO Rob Bernshteyn noted that "effective visibility and control of contingent labor spend continues to be a growing priority for best-in-class organizations. When effectively managed, it delivers a material impact to the bottom line. Building upon Coupa's Services Maestro simple requisitioning, procurement and tracking of SOW-based services offering, DCR Workforce will provide an advanced solution for the full lifecycle of the sourcing and management of contingent workers at scale."
Bernshteyn continued: "I am excited to welcome co-founders Ammu Warrier and Naveen Dua and their team to Coupa and look forward to delivering on our shared vision."
Putting the Pieces Together
With respect to its current services procurement capabilities, Coupa framed the DCR acquisition as an augmentation of Services Maestro rather than a replacement.
"The DCR Workforce solution augments Services Maestro capability, which is a really good foundational offering for managing basic SOW services, and we'll continue to offer it in the marketplace," said Chandar Pattabhiram, Coupa's CMO. "And to augment that, when somebody wants to source and manage contingent workforce and services at scale, that is where we're going to offer contingent workforce to our customers."
Addressing the relationship between spend management and workforce management on the future, Coupa Vice President of Product Strategy and Innovation Donna Wilczek added:
When we think about Coupa, being a platform for "non-payroll spend," we're really thinking about how do we look at all of these categories — in this case, services — and deliver more advanced capabilities. And, in doing so, we will really be thinking through the processes of how do we work with the HR organizations as the nature of work and workforce management is changing. How do they get the information they need from Coupa?
How do they get the risk profile, the invoicing components where these suppliers are invoicing in a hundred different countries with their own unique requirements. It's no longer a payroll transaction, it can be an invoice payment or a P-card or some other EFT component. There's really so much depth that spend business management needs as it relates to these types of suppliers.
Changing the Landscape  
Coupa's acquisition of DCR should also change the competitive dynamics in the highly concentrated segment of procurement software traditionally referred to as vendor management systems (VMS). The contingent workforce and services (CW/S) solution market, where DCR has been competing head-to-head with SAP Fieldglass, Beeline and several other smaller players, has been changing significantly over the past several years, due primarily to enterprise economics, evolving labor markets and the adoption of new technologies that are giving rise to kinds of solutions and intermediaries.
Warrier, who has served as DCR's president since the company's inception, said that "in today's gig economy, businesses have greater access to temporary labor and services around the globe to augment their workforce in new and innovative ways. With this expanded labor force comes the need for more sophisticated solutions to manage onboarding, offboarding and services delivery, all while ensuring local labor and compliance requirements are met."
What Timing!
By coincidence, DCR was one of the solution providers that appeared in Spend Matters' first SolutionMaps covering enterprise software that address contingent workforce and services spend (see: Temporary Labor and Contracted Services SolutionMap).
Coupa has participated in in the E-Procurement and Invoice-to-Pay SolutionMaps since 2017 — and more recently in Sourcing and Spend Analytics, as well. We also have covered both Coupa and DCR extensively for number of years (see "Related Articles" below).
For more in-depth analysis of the acquisition, stay tuned for additional coverage this week. In subsequent Spend Matters PRO and SolutionMap research briefs, we will analyze potential industry impacts, share customer recommendations, explore the services procurement competitive landscape and comparatively analyze DCR Workforce from a competitive landscape perspective to size up precisely what Coupa is getting its hands on.