Back to Hub
The Contingent Workforce and Services Insider's Hot List: September 2018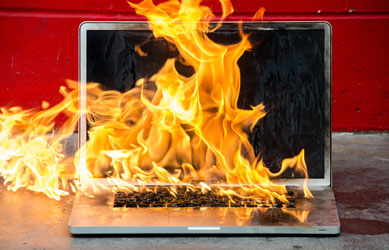 Welcome to the September edition of Spend Matters' monthly feature, "The Contingent Workforce and Services (CW/S) Insider's Hot List," available to PLUS and PRO subscribers. For those new to the Hot List, each edition covers the prior month's important and sometimes just plain interesting technology and innovation developments within the CW/S space. Over the last several months, this space has seen both significant change and inertia co-exist, yet the change is not slowing down — quite the contrary.
The August Hot List reported that July was a particularly sweltering month (in terms of innovation, of course). The news of Beeline's acquisition by New Mountain Capital soaked in, rumors of a possible Upwork IPO made their way through the industry, co-founder of Elance and former CEO of Upwork became the Chairman and CEO of Snag (formerly Snag-a-job). And those were just a few.
Now, Labor Day has passed. Gone are the dog days of summer, so let's welcome September by reviewing what happened in August.
Big Four + Legal Services: EY grabs Riverview Law
While legal services is a relatively small spend category in comparison with, say, IT, the potential for savings through traditional (law firm) supplier rationalization alone is significant. But a lot of recent activity is causing a stir on the supply side: the application of technologies like AI, the emergence of both innovative providers and the market entry of Big Four consulting firms (the latter, perhaps, not a welcome development for many CPOs). In our November 2013 series, "Cutting BigLaw Down to Size: New Alternatives for Legal Services Procurement," we examined the significant changes arising in the legal services space, and we noted the developing Big Four trend, pointing out how PwC had begun building up and adding new management to what it now calls its NewLaw practice.
Now, in August, Ernst & Young announced its acquisition of the U.K.-based alternative legal services provider (ALSP) Riverview Law, founded in 2011. According to Thomson Reuters:
ALSPs encompass activities performed by nontraditional legal service providers (including independent affiliates of law firms), that are directly related to the provision of legal services. The definition excludes other nonlegal activities that might be outsourced such as accounting, IT support, HR management, etc. And it also excludes companies that provide legal-related software only, rather than services.
As reported in a EY press release, Riverview provides "fixed-fee managed services for in-house teams and legal operations." In addition, EY said the acquisition "will help to enhance and scale the EY Law legal managed services offering and help EY clients to increase efficiency, manage risk, improve service transparency and reduce costs of routine legal activities. Riverview Law has a strong technology practice that uses a disruptive software from Kim Technologies for delivery of its legal services."
EY Global Law Leader Cornelius Grossmann added to that sentiment, saying, "legal managed services is one of the fastest growing segments of the legal market. This acquisition underlines the position of EY as a leading disruptor of legal services; it will provide a springboard for current EY legal managed services offerings and bolster the capabilities that we can help deliver for EY clients."
Not everyone, however, is so sanguine. A recent Law.com article interviewed Jason Winmill, managing partner at legal department consulting firm Argopoint, who said that while the Big Four are creating plenty of buzz as potential disruptors, at this point there's more hype than substance. "
"The Big Four has had a presence in the legal services industry and has had an ongoing and respected presence in the legal industry," he explained. "That said, none of my in-house Fortune 500 clients are clamoring to hear about these particular new offerings at this point."
Apparently, the jury is still out on Big Four legal services, but it is a fact that the sourcing and management of legal services is becoming  more complicated and less rote.
Pioneer Creative Agency Victors and Spoils Succumbs
The creative spend category is also seeing a lot of supply-side change, as digital transformation continues in the advertising and marketing services industry. A recent article in ADWEEK reported the closure of Boulder, Colorado-based crowd agency pioneer Victors and Spoils (V&P), which "promoted a unique and controversial 'crowdsourced' approach to the creative process." According to the article, V&P ultimately grew so successful that (Vivendi Network's) Havas acquired a majority stake in early 2012, and over time, Victors & Spoils created campaigns for such brands as Adidas, JCPenney and Harley-Davidson.
The article also said that the "announcement marks a far cry from The New York Times piece that described the agency's 2009 opening as one of a series of entrepreneurial efforts aimed at reinventing the ad industry wheel during the last recession. Crowdsourcing quickly became a buzzword, inspiring fierce debate among veterans who questioned whether it devalued the creative process."
According to the ADWEEK article, a Harvard business case on V&S concluded "the company's biggest challenge (and, in retrospect, the reason for its failure) was the inability of traditional 'legacy' operations to accommodate new players who threaten to upend the old ways of doing things." It should be noted that one interpretation of this statement could be that V&S withered on the vine at Havas, since crowdsourcing seems to be proving it is increasingly being used for creative purposes.
Indeed, crowdsourcing in the creative space is becoming fairly mainstream, with a slew of crowd-based providers, including Mofilm, Tongal, Skyword, Vidmob, Torchlight and Vidsy, to name just a few. Co-founder and former V&S CEO and Havas Chief Innovation Officer John Winsor told ADWEEK, "the reality is, everybody's doing what V&S was doing now. Nobody can run a company that's all fixed-cost employees; it's no different from journalism. My sense is, if you want to see a business model for the future of agencies, look at the publishing business: small groups of editors or curators with big networks of freelancers."
He continued, "we didn't believe in agency of record relationships; we thought it was going to a project-based world." And ADWEEK also noted that Winsor was right, referring to a apparently vindicating article published in April 2018, "It's Time to Ditch the RFPs and Work With Agencies on Trial Projects Instead."
Times are changing. How services are performed, delivered and procured is changing faster and to a greater degree in the marketing/advertising creative category than perhaps in any other spend category.
Security Bugs Beware: Crowdsourced Exterminators are on Their Way
According to its August press release, Bugcrowd, a crowdsourced security platform, announced it achieved record growth in the first half of the year. Bugcrowd now works with leading organizations across more than 50 industry sectors in more than 30 countries and is expanding its sales, operations and engineering presence in both Europe and the Asia-Pacific region.
Bugcrowd was founded in 2012 to offer "managed bug bounty, vulnerability disclosure and next-gen penetration testing to customers and has, according to the press release, "seen exceptional growth as companies face increasing security risks due to expanding attack surfaces and a lack of cybersecurity resources." In addition to growth in "sales, operations and engineering presence in both Europe and the Asia-Pacific region, Bugcrowd it had recently added 15 new security industry technology and channel partners." The company also reports that its crowd comprises 90,000 trusted security researchers from 100 countries around the world and that it counts Atlassian, Fitbit, Jet.com, Netgear, Square, HP, Mastercard, Upwork and others among its growing client base.
According to Teza Mukkavilli, Upwork's Director of Information Security, "Bug bounty is a critical piece of our vulnerability management and application security program. Working with Bugcrowd allows us to tap into a global community of security researchers who use multidimensional techniques to help identify vulnerabilities at a faster rate and enhance the overall security of our products for our customers."
Crowdsourcing-based software testing has been around for a while. For example, Applause (formerly uTest) was founded in 2007 and currently claims a network of 300,000 testers. But crowdsourcing is not applicable for all software testing. Applause and its competitors (such as Rainforest and User Testing) found their niche in usability testing of software/apps that that present differently to users in different countries, cultures and languages (so called "testing in the wild"). Since 2007, spend on this crowd-based usability testing has grown continuously, but is still a small services market by any measure.
More recently, however, the reality of seemingly endless cybersecurity threats has upped the ante and created an enormous new set of enterprise requirements to be addressed. The Bugcrowd press release quotes Gartner's June 2018 Emerging Technology Analysis: Bug Bounties and Crowdsourced Security Testing, saying, "By 2022, automated and CSSTP (Crowdsourced Security Testing Platform) products and services will be employed by more than 50% of enterprises, up from less than 5% today."
In July of this year, Bugcrowd's archrival, HackerOne (also founded in 2012), released its 2018 Hacker-Powered Security Report. According to the press release, the report is based on more than 72,000 resolved security vulnerabilities and 1,000 customer programs (on the HackerOne platform). Technology companies accounts for nearly 60% of programs today. But automotive
programs increased 50% in the past year and telecommunications programs increased 71%. Most notably, it was reported that the government sector increased 125% year-over-year globally.
As quoted in the HackerOne press release, Gartner's 2018 Emerging Technology Analysis: Bug Bounties and Crowdsourced Security Testing, asserted "Crowdsourced security testing is rapidly approaching critical mass, and ongoing adoption and uptake by buyers is expected to be rapid." HackerOne, like Bugcrowd, is growing rapidly but is still pint-side. HackerOne reported that (since 2012) more than $31 million has been awarded to hackers through June 2018 with $11.7 million awarded in 2017 alone.
The pain is real, the disease is spreading. And there is no cure — only treatment of what appears to be a chronic disease. If it sounds a little like Pharma, that's perhaps because it actually is, at least in some respects. And what HackerOne calls, the crowdsourced "bug bounty and vulnerability disclosure ecosystem" could end up being an enormous services category.  Still, it's by no means for certain. To learn why, read the MIT Technology Review article, "Crowdsourcing the hunt for software bugs is a booming business—and a risky one."
Speaking of Cybersecurity, Did Mechanical Turk Catch a Cold?
According to an August 17 article in Wired, entitled "A Bot Panic Hits Amazon's Mechanical Turk," psychologists and other social science researchers "are freaking out." The venerable microtask crowdsourcing platform is a mainstay for social science researchers, who use it conduct surveys. But on Tuesday, August 8, a University of Minnesota researcher found that something was amiss.
The researcher "had found that the surveys he conducted with MTurk were full of nonsense answers to open-ended questions and respondents with duplicate GPS locations. He said he had to throw out nearly half of the data in his most recent survey, a sharp increase from what he was used to seeing. His Facebook post garnered 181 comments, with other researchers describing similar signs of low-quality data in their own recent work. A number of them wondered if the culprit was bots — automated programs mimicking human behavior, not the actual human labor MTurk is supposed to supply!"
As explained in the article, there are many reasons why this could be happening, many of them not particularly nefarious. The article, however, stated that "though Amazon explicitly disallows bots that complete jobs on Mechanical Turk, the company is not very forthcoming about how big a problem they are on the platform. Perhaps it's because they haven't needed to be. Unlike Twitter, which in light of its well-known bot infestations has had to be vocal about kicking them off, the possibility of bots on MTurk struck many people as news this week."
On the other side of the platform, a researcher, who also worked as a "Turker" for 12 years, disclosed, "This has been going on since the beginning of Mechanical Turk, since forever. There are a dozen people I know of personally who run bots, and they get away with it." She went on to say, regarding Amazon, "They don't want to admit [bots are on the platform]. There are enough people who don't know that such a thing is possible that they don't want to even let a whisper of the fact that it's a possibility out. So they won't talk about it."
According to Wired, "Amazon's silence on the topic is striking, considering the level of concern among researchers." And researchers, whose question have remained unanswered, have organized their own investigation of the matters. For now, Wired concludes, "The results aren't in yet."
Ouch. Please pass the Advil.
Jaggaer and Science Exchange double up on procuring outsourced R&D
According to its August 28 press release, spend management solution provider Jaggaer has formed a partnership with Science Exchange, a marketplace for outsourced R&D that serves the life sciences, pharmaceutical, healthcare, higher education, food science, agrisciences, chemicals, cosmetic and any industry that relies on scientific research. The press release also stated that "the two companies will deliver a complete source to pay (S2P) solution for goods and scientific services procurement, specifically tailored to the needs of research-intensive companies."
"We have a tremendous amount of existing and potential customer overlap with Science Exchange and together we offer the large global market a truly seamless and integrated solution for managing all spend, including materials and services, with highly specialized tools designed specifically for the research environment," said Jaggaer CEO Rob Bonavito.
Jaggaer, already well known to Spend Matters, describes itself as offering solutions that include "Spend Analytics, E-Procurement, Accounts Payable, Inventory Control, Sourcing, Contract Lifecycle Management and Supplier Management, powered by a dedicated network of 385,000 suppliers assembled specifically for the needs of life sciences companies." The company's Enterprise Reagent Manager (ERM) solution was "developed for scientific staff throughout healthcare and life sciences organizations to find, source and track materials from a single application. ERM also optimizes chemical inventory use and promotes regulatory compliance while managing the risks associated with hazardous materials."
Science Exchange, according to the press release, "provides an efficient source-to-pay platform for ordering 6,000+ services from a network of more than 2,500 qualified research providers, all with pre-established contracts in place that protect client intellectual property and confidentiality. The platform increases access to innovation and improves productivity, freeing scientists from administrative tasks and delays associated with sourcing and managing service provider contracts. Additionally, the Science Exchange enterprise offering enables large R&D organizations to consolidate research outsourcing spend into a single strategic relationship, driving further efficiency, transparency, and cost savings."
Blockchain-Based Work Intermediation Platforms — No End in Sight
We wrap up this Hot List with the mention of a few new blockchain-based work platforms that came across our radar in August:
According to an article published in Coin, another emergent blockchain-based freelancer marketplace, Zoom, recently published its whitepaper (i.e., prospectus) in anticipation of its initial coin offering (ICO). According to Coin, the Zoom online platform that was initially "established to oversee projects and simplify them in the best possible way by creating a link between freelancers and companies looking for a freelancer to hire." The Zoom freelance marketplace will effectively be an extension of "its already existing outsourcing and project management platform," the article continues. Zoom "will be a two-way beneficial ecosystem. First to the freelancers who are able to access, review and accept available projects and task, and then to the virtual companies who will be able to check the qualifications and abilities of freelancers to know who is capable of handling any task. Then, most importantly, a secure payment system has been put in place to ensure security and transparency of funds." Note: One of the things that we find interesting about Zoom (whose website welcomes visitors to "the future of intellectual services") is that it has started as a project management and contracting capability for virtual teams. For additional info about Zoom, refer to this CryptoNinjas article, "Zoom Launching ICO for Virtual Company Project Management and Outsourcing via Blockchain."
According to an August article published in Cryptovest, yet another emergent platform, Buildarium, initiated its ICO in June of this year. According to its white paper, "Buildarium is a platform devoted to meeting the needs of clients in search of a variety of construction and home renovation services. Budget consideration and on-time completion are factors we emphasize." According to Cryptovest, Buildarium, which is based in Switzerland, "is very much like a freelance platform, except that it is explicitly focused on construction projects, and considers particular aspects of the construction industry. On the one hand, a client looking for a contractor submits details of the project and waits for the relevant professionals to make their proposals and participate in a reverse auction, providing their best rates and schedules. This way clients will be able to choose the contractor with the best bid. On the other hand, contractors can sift through the construction projects in their area and bid for any task which suits their professional profile and expertise. At the same time, blockchain technology will provide a secure payment network with no delayed or failed transactions. The decentralized nature of the system will help to weed out fraudulent or criminal activities." To learn more about Builderium, visit its website and download its white paper.
According to Irish Tech News, on August 29 the innovative Virginia-based freelancer marketplace Moonlighting announced the first stage of its international expansion, starting in Canada. Earlier in August, Moonlighting, which plans to be the first scaled hiring platform on the blockchain, announced its ICO. Launched in just 2014, Moonlighting already has over 650,000 registered users on its platform, generated over $750k in revenue and is backed by the three large news media companies: Gannett, Tribune and McClatchy. What makes Moonlighting special is not simply its innovative features (such as enabling crowdfunding campaigns for its freelancer entrepreneurs). Moonlighting did not start out as a blockchain-based marketplace platform, but came to understand the importance of it in 2017, and it is "getting a blockchain upgrade" over 2018.
According to ICO promoter Republic, "trust is a major problem for freelancers and employers. With the upcoming blockchain integration, once a blockchain profile is created on Moonlighting, independent workers will no longer have to create and maintain multiple online profiles. They can simply port their profile and earned reviews to other participating platforms providing employers with more consistent and accurate ratings and profiles. No more guessing which source(s) to trust – Moonlighting blockchain user profiles will make hiring online safe and trusted. The blockchain integration will allow for faster payments via instant payments through cryptocurrencies. Blockchain technology also supports tokenization and smart contracts that create new incentives for participation in Moonlighting and the freelance economy."
We at Spend Matters have begun to see the promise of blockchain in the online freelancer and services marketplace space in the coming years, so we'll be carefully watching Moonlighting and other more emergent platforms going forward.
That brings the September installment of "The Contingent Workforce and Services Insider's Hot List" to a close. We'll be back with more in September. In the meantime, remember: when you're hot you're hot, when you're not you're not.