Back to Hub
Commodities Roundup: Aluminum Foil, Export Tariffs and European Steelmakers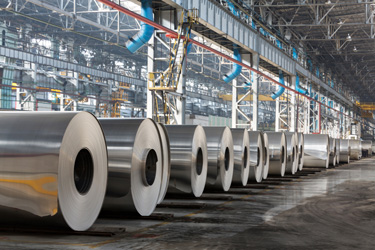 For the buyers and category managers out there, especially those of you deep in the weeds of buying and managing commodities, here's a quick rundown of news and thoughts from particular commodity markets.
From price movements to policy decisions, our MetalMiner editors scour the landscape for what matters. This week:
Mexico Launches Anti-Dumping Probe of Chinese Aluminum Foil
Mexico recently announced a new anti-dumping probe of aluminum foil from China, stemming from a petition by Almexa Aluminio.
Per a release from the Mexican government, "non-market economy conditions prevail in China."
The Aluminum Association, a U.S. industry group, praised the Mexican government's decision, as the group has focused on addressing Chinese overcapacity.
"The Aluminum Association is pleased by the Government of Mexico's decision to launch an antidumping investigation on imports of certain Chinese aluminum foil," said Heidi Brock, president and CEO of the Aluminum Association. "The North American aluminum market is highly integrated, and it is vital the region work together to combat unfair trade practices and enforce rules-based trade. The U.S. aluminum industry has already seen real results from targeted and durable trade enforcement actions, and we are glad to see trading partners like Mexico demonstrate their commitment to rigorous and timely enforcement of global trade rules."
Argentina Export Tariffs
Argentina has imposed tariffs on all exports, including on steel.
With respect to the U.S.'s Section 232 steel and aluminum tariffs, Argentina is subject to quotas.
European Steel
European steelmakers have actually been doing quite well despite the U.S. tariffs, MetalMiner's Stuart Burns writes.
"This year, however, despite howls of protest from European steel producers and politicians when the U.S. imposed a 25% import duty on steel products, European steel producers have actually been doing rather well," Burns wrote.
"The imposition of U.S. import tariffs drove U.S. hot-rolled coil steel futures to a decade high around $900/metric ton this year, up 35%. Rather than lock out European steelmakers, the resulting price rise has been a boon as European mills have found they can still sell into the U.S. despite the tariffs, as domestic mills rapidly followed the market up."
In addition, European steel mills' order books have remained strong during what are seasonally quieter summer months, Burns explained.
Sanctions on Rusal
Burns also checked in on the impact of U.S. sanctions on Rusal, which went into effect in April and shook the global aluminum market.
The U.S. Treasury Department extended the deadline for firms to unwind business with Rusal by Oct. 23, with many expecting the sanctions to be lifted down the road.
However, it is not clear if that will come to pass.
"More, rather than fewer, sanctions keep getting added to the list," Burns wrote. "A recent Economist article reports that in August alone, the U.S. has: slapped penalties on Russian shipping firms accused of trading oil with North Korea; imposed restrictions on the arms trade in connection with the poisoning of ex-Russian spy Sergei Skripal in Salisbury; and began congressional hearings on the two new pieces of legislation designed to punish Russia for its interference in elections."
Russia has been using oil revenues to support its National Welfare Fund, but its economy is still suffering.
As for Rusal, which accounted for 6% of global aluminum production last year, buyers should be wary and not reliant on the idea that the sanctions will be rescinded.
"Your supplier may not be Rusal, but your supplier's supplier may be (or even his or her supplier's supplier). The elevated conversion premiums we have seen this summer among European extruders is a reflection of this anxiety and will only get worse if further sanctions disruption ensues," Burns wrote.
"This uncertainty should be prompting all U.S. metal importers to explore the supply chain of their suppliers in order to understand the potential risks they face and, if necessary, take appropriate steps to safeguard supplies."