Back to Hub
GHX's Purchase of Medical Columbus is a Blueprint for Global Expansion and Future Acquisitions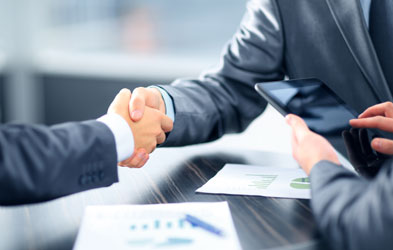 Spend Matters welcomes this post from Tom Finn, former editor of Healthcare Matters and contributing healthcare analyst. 
Although disruption may be a popular buzzword in boardrooms, one of the more striking features of business today — especially in healthcare — is the entrenchment of the established order. So, when a relative youngster like the Global Healthcare Exchange (GHX) quickly finds its way into "the club" (and is changing the way business is conducted), it's notable. Having successfully planted itself as a connector and enabler of business between increasingly supersized health systems and an even more powerful supply side, GHX has done just that.
The Louisville, Colorado-based company now connects more procurement, finance, clinical professionals and suppliers than all other healthcare exchange providers combined. Its platform tour de force, called CoreX, is aptly named, as it now automates and adjudicates a significant percentage of industry transactions, closing-in on "industry backbone" status. This positioning provides context to GHX's now completed purchase of Frankfurt, Germany-based Medical Columbus, as the deal not only speaks to GHX's continued global expansion but also deepens GHX's already impressive European footprint.
In short, the deal is anything but a head scratcher. If anything, it should serve as a blueprint for future GHX acquisitions.
Medical Columbus
GHX just added a super-regional market leader to its fold. In this case, not only a transaction processing leader that, coincidentally, was already using CoreX, but a company well known (and liked) for satisfying the nuanced content/data requirements of healthcare supply chains across Germany, Austria, Switzerland and the Netherlands. In other words, GHX checked a big box.
Especially in healthcare, the intricacies of relevant product content, including local nuance, must be accommodated. Products are often packaged and usually priced differently from one country to the next. Each market can further separate regionally or by application (e.g., are the products intended for a specific clinical indication or for purposes of research?). The manner by which data are captured and the specific attributes needed for the intended purpose also vary. Naturally, taxes, subsidies and conditional cost considerations are ever changing. And because it's Europe, one must not only contend with specific in-country rules but, for member countries, second-level E.U. regulations.
Yes, Europe is, in fact, deserving of its reputation as a highly regulated environment. For GHX, a company that works to streamline all sides of a transaction, solving the content problem is not an end game but a continuous challenge and business imperative that requires deeply embedded systems.
Data Standards
GHX has taken a "building block" approach, wisely mapping its system capabilities and support efforts to the on-the-ground regulatory challenges that continue to transform the landscape. While driving a global data standard like UDI also makes sense, the point is, keeping up with that which has been mandated (whether local nuances to the UDI regulation or new e-invoicing requirements) must continue to take priority.
Regardless, GHX's commitment to driving efficiency through modern digital practices for both data and transactions is based on its belief that a successful industry-wide digital transformation is the only way that healthcare will be affordable in the long haul. GHX knows that maintaining the content to ensure regulatory and commercial compliance is the best way to drive change, if not convince hospitals to finally divorce themselves from the limitations of their legacy systems.
The company continues its march one building block at a time. GHX's progress in pushing healthcare toward more clinically integrated supply chains seems steady, if not reliable. Tis' a noble and rewarding quest, as it is a goal well recognized as its industry's holy grail.