Back to Hub
Coupa Buys Aquiire, Adding to Its Lead in Catalog Search and Front-End Shopping Usability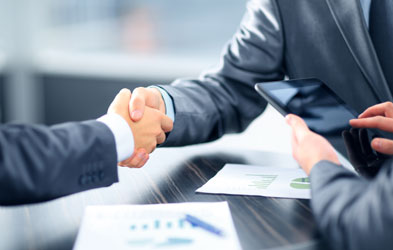 Coupa is buying Aquiire, a provider of e-procurement software that brings notable capabilities in real-time search and catalog management, for an undisclosed sum, the company announced Monday.
Based in Cincinnati, Ohio, Aquiire stands out against competing e-procurement and procure-to-pay solutions for its superior front-end shopping user experience and its continued efforts to drive innovation within this segment of the procurement software market. Aquiire currently has 13 patents pending or issued — many focused on enabling real-time price comparisons and cached, localized catalog search, Coupa said in a press release.
In purchasing Aquiire, San Mateo, California-based Coupa gains not only additional modern front-end shopping capabilities — some might argue among the most advanced — but also a complement to the industry-leading catalog management technology it gained from acquiring Simeno in December 2017. The deal helps defend, both functionally and patent-wise, Coupa's lead in enabling a B2C-like user experience for all employees who touch spend, allowing them to view the most relevant purchasing options in the context of their functional activities while enabling necessary procurement controls.
"Coupa is working to put significant distance between itself and its rivals by using more modern approaches to access B2B supplier catalogs," said Xavier Olivera, director of procure-to-pay research at Spend Matters. "On the heels of buying Simeno for cached catalog search, the acquisition of Aquiire supports Coupa's strategy of delivering a consumerized B2B shopping experience using a Google-like catalog search, coupled with the compliance that businesses need."
Aquiire: Company Background
While relatively young as a brand, Aquiire has been familiar to procurement organizations for quite some time. The company is the next-generation version of Vinimaya, one of the first e-procurement vendors that attempted to help companies manage and search distributed catalog, punch-out, third-party website and related content within a B2B environment.
Aquiire launched in September 2016 as a new solution provided by Vinimaya, one that took advantage of its parent's roots in federated search, shopping and marketplace technology. Yet less than half a year later, Vinimaya changed its name to Aquiire Inc., extending both the brand and philosophy behind the new solution into the future of the company.
Whereas Vinimaya was best known in North America as a front-end user interface that helped procurement organizations get more out of their ERP or best-of-breed catalog management solutions, Aquiire competed within the broader e-procurement and P2P markets.
Aquiire's value proposition leans heavily on its ability to identify and alert users to the effects of price dispersion, an economic phenomenon that occurs when different sellers offer different prices for the same good in a given market. Aquiire's real-time search capabilities, coupled with its "punch-in" philosophy — which provides a single, integrated view of all relevant supplier and SKU information from buyer-hosted catalogs, supplier-hosted catalogs, marketplace punchouts (e.g., Amazon Business), GPOs and approved third-party e-commerce websites — allows users to find such pricing disparities automatically. Those capabilities further aid procurement organizations in their continued search for additional sources of cost savings, while also providing an additional lever for improved tail spend management.
For these reasons, Spend Matters has identified Aquiire as a top-performing solution for the Nimble and CIO-Friendly personas within the Q3 2018 E-Procurement SolutionMap. Aquiire delivers particularly high Analyst (functional) scores for catalog management and requisitioning capability, as well as customer satisfaction metrics that beat the SolutionMap benchmark generally and rank within the top tier against competitors in select areas. (See the full breakdown in our What Makes It Great column featuring Aquiire.)
For a complete review of Aquiire and its capabilities, including a full solution overview, product strengths and weaknesses, and competitive comparisons, check out our three-part Vendor Snapshot on the provider:
Transaction Rationale
The acquisition provides several benefits to Coupa, but most immediately relevant is Aquiire's ability to cement Coupa's lead as the most user-friendly e-procurement solution in the market.
Coupa's underlying philosophy is to enable end-to-end business spend management, meaning that all forms of spend, touched by any employee, can be captured and optimized through the Coupa platform. Foundational to this approach is best-in-class usability and technology adoption, and Coupa's guided buying experience is currently one of the standards by which other procurement software companies measure themselves (not to mention customers buying solutions).
Aquiire also differentiates itself on enabling a modern, B2C-like shopping experience, yet it has in select areas advantages over its acquirer. Because the Aquiire solution was designed more recently — within the last several years — it uses the latest semantic web modeling and data visualization techniques, offering innovations that even Coupa could not yet lay claim to.
One example of the latter is Aquiire's Klarity tool, which dynamically organizes real-time search results into interactive heatmaps. These visualizations translate the benefits on price dispersion into a simple suggested action, helping users to clearly see and select the best purchase option for a given search within one to two clicks.
In buying Aquiire, Coupa is shoring up its current lead in usability and guided buying, defending both against upstarts like BuyerQuest and Vroozi, which emphasize streamlined user experiences to smooth over common barriers to e-procurement adoption, and full-suite competitor SAP Ariba, which has invested heavily in improvements to its user interface and transactional purchasing capabilities in recent years, aiming to enable a true guided buying experience that rivals that of Coupa. And to this mix we also need to add Oracle, whose Fusion/Cloud solution for e-procurement is also a top functional performer in SolutionMap.
Stay tuned for more coverage on Spend Matters PRO. On Tuesday, we examined the driving strategy that convinced Coupa to pursue the transaction, along with how Aquiire's capabilities fit into that strategy. And later this week, we'll look at how the deal could affect the competitive landscape for e-procurement and procure-to-pay (P2P) technology selections for customers, prospects and partners.