Back to Hub
Tradeshift: Vendor Analysis (Part 1) — Background and Solution Overview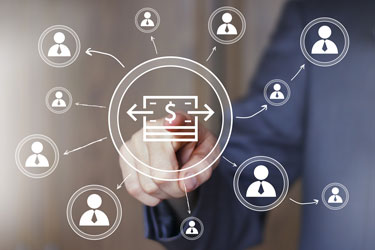 Tradeshift is a cloud platform that connects buyers and suppliers with the goal of digitizing supply chain relationships, processes and information, while also enabling everyday procure-to-pay activities. Its capabilities span the buying of goods and services through to financing and payment — and significant capability in between, especially in the invoice-to-pay area.
In addition to providing its own procure-to-pay modules, Tradeshift offers an open integration framework that allows other technology firms (and customers) to integrate and/or development third-party "apps," primarily centered on supplier connectivity, transaction enablement and collaboration. Tradeshift can even integrate alternative procure-to-pay providers in cases where specific enabling capability is desired.
This Spend Matters PRO analysis provides an introduction to Tradeshift, both as a platform-as-a-service (PaaS) provider and also as an e-procurement and invoice-to-pay technology vendor. It is designed to provide facts and expert analysis to help procurement and finance organizations make informed decisions about whether they should consider Tradeshift for both traditional "in-the-box" procure-to-pay requirements as well as unique marketplace/platform type digital initiatives.
Part 1 of our analysis provides a company background and detailed solution overview, as well as a summary recommended fit suggestion for when organizations should consider Tradeshift as a complement to other procurement and finance solutions. The remaining parts of this research brief will cover product strengths and weaknesses, competitor and SWOT analyses, and insider evaluation and selection considerations.