Back to Hub
Supplier Relationship Management Needs a Jolt of Technology, State of Flux's SRM Summit Finds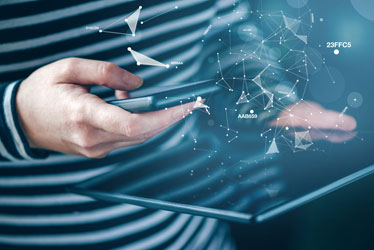 Procurement has made significant strides in supporting supplier relationship management initiatives, but poor investment in technology could limit the potential benefits those programs can deliver in the years to come, according to State of Flux, a consulting firm that specializes in SRM and which held its annual SRM summit in Chicago on Oct. 23.
For 10 years, the firm has gathered and analyzed feedback from leading companies to assess SRM practices across industries around the world.
Over the decade that State of Flux has monitored SRM maturity, procurement organizations have made considerable improvements in several areas, from streamlining governance models to facilitating professional development and increasing interorganizational collaboration — but not in adopting and using technology dedicated to SRM. This lack of investment in IT to support SRM is holding companies back, State of Flux argued, and unlocking long-term benefits from the practice will require procurement organizations to abandon their reliance on legacy desktop tools.
Suppliers and procurement departments need the proper platforms to succeed, one technology executive said.
"How you treat your suppliers will make all the difference in the world to what you get back," said Jonathan Currie, CEO of QV21, during a summit presentation on SRM technology. And doing the full job of SRM requires procurement to "give your suppliers the tools to help them manage themselves."
Tech a Blindspot for SRM
Technology has reshaped much of the procurement landscape. With tools like e-procurement and contract management software becoming fixtures of modern purchasing processes, it would seem reasonable to assume digitization has taken hold in SRM too. But the State of Flux research tells a different story.
In results previewed by State of Flux CEO Alan Day during the summit's opening, he said the firm found that only 7% of companies were completely satisfied with the way their IT systems and technology support the supplier management lifecycle. Similarly, 46% said their technology investment fails to support the supplier management lifecycle.
So not only are procurement organizations generally unhappy with their technology in support of SRM, but even when they make investments, the bet pays off less than half the time, Day said.
To be sure, some SRM areas are better supported than others. Contract management and supplier on-boarding, for example, lead the pack in IT support, with 73% and 72% of organizations saying they have systems to support these aspects of the supplier management lifecycle. But in exchange for these more baseline, transactional capabilities, organizations have neglected technology support for what State of Flux frames as more valuable areas of focus. Only 18% of respondents said they use technology to track supplier sustainability, and even fewer (8%) use it to track and nurture supplier innovation, Day said.
The reason for this is not because of a lack of awareness about how important such initiatives can be to the business but because current tools and processes fail to adequately support the basics of supplier information management, Day said. As the firm's research shows, where IT systems were found to poorly support SRM, the main deficiencies were:
Systems are disparate and not integrated (71%)
Systems lack required functionality and features (63%)
Lack of up-to-date information (34%)
Inaccessible to suppliers (32%)
Inaccessible to internal stakeholders (23%)
Given that current solutions appear to be insufficient for managing the essentials of supplier relationships, it's no wonder that nearly all of the practitioners in attendance, when questioned as a group, said they continue to use desktop tools like Excel and SharePoint for various aspects of supplier management. 
In the Shadow of CRM
Multiple speakers at the event lamented the state of affairs when it comes to SRM technology, saying they had hoped the buy-side equivalents would have followed a similar path to CRM systems. Yet today, while it would be unheard of for functions like sales, HR or finance to capture and store data in spreadsheets and shared drives, procurement is stuck in the comparative dark ages.
The problem is not all procurement's fault, though. The CRM comparison may seem apt, given that it's the inverse of SRM, but in reality SRM is actually a much more complicated process to model with software. Processes like supplier performance management, for example, which requires different weightings and targets to be set and updated for each KPI, have many more hurdles to clear in terms of integration, supplier collaboration and complexity reduction for users.
Beyond technology, procurement does itself have some responsibility for closing the CRM-SRM gap. Creating the business case for investing in SRM as a practice is still a requirement of starting up a program, so it follows that getting buy-in for dedicated technology is a long shot if procurement is still pitching the idea of making SRM someone's full- or part-time job. In contrast, a CRM system is easily tied to the P&L, which makes the investment much easier to justify.
Case in point, one of the presenting companies, which State of Flux said has "one of the most mature SRM programs in the U.S.," told attendees that while its five-year-old supplier engagement and development program has brought the business numerous innovations in packaging and sustainability of direct materials procurement, the tools that its people most rely on are Excel and SharePoint, with supporting help from the SRM module of the company's chosen source-to-pay suite. The features that organization really wants, however, are beyond what the current IT setup offers: real-time KPI data between the buying organization and the supply base, automatic collaboration and project management workflow, automated progress reporting.
As Spend Matters' Q3 2018 Supplier Relationship Management (SRM) SolutionMap shows, a wide variety of SRM solutions are available to procurement organizations, each with its own areas of strengths and weaknesses. Some focus heavily on the supplier on-boarding and master data management components; others help businesses zero in on compliance and performance management issues; still more offer supporting SRM capabilities that complement other modular areas like sourcing.
Ultimately, closing the gap between organizational satisfaction with technology and what the market offers will require businesses to get a clearer picture of what exactly they need, and then line that up with a broad and deep assessment of provider capabilities. The technology, in many cases, is already available, but both buyers and vendors have not yet cracked the code on how to make the right business case, both internally and to each other.
Related Articles
05/15/2019

03/21/2018

09/21/2018

AP/I2P

P2P

S2P

SOURCING

SXM

SRM

10/03/2019

10/26/2021