Back to Hub
E-Procurement Catalog Management and Search: Ivalua (Part 4)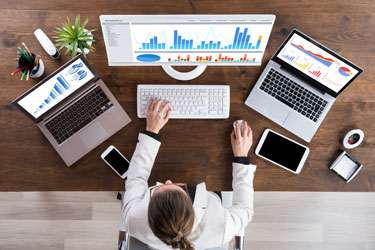 For those people who are not in the weeds of B2B catalog management and search but know enough to have an opinion, it might seem that Ivalua would have some cards stacked against it on a comparative basis. Consider on the one hand that Ivalua is better known as a source-to-pay suite provider than an e-procurement specialist (although in Spend Matters' Q3 E-Procurement SolutionMap Insider report, Ivalua is a top performer, tying with three other providers for second place overall in analyst/functional scoring). And on the other hand, Ivalua is very much a workflow, business process and industry specialist vs. a provider paying particular attention to all of the nuances of B2B search and catalog management as a core differentiator.
But is such a hypothesis accurate?
As with everything Ivalua, you must peel the product and platform onion to understand the depths of what it is capable of (and no, Ivalua does not toot its own horn enough here, as it should, given how strong it is overall). But before exploring Ivalua's catalog management and search/requisitioning capabilities in detail and helping our readers to answer this question, it is essential to develop a foundational understanding of the topics at hand. We recommend starting here:
The first three briefs in this series, E-Procurement Catalog Management and Search: Introduction and Tradeshift Analysis, E-Procurement Catalog Management and Search: Oracle Procurement Cloud Analysis (Part 2) and E-Procurement Catalog Management and Search: Jaggaer Indirect Analysis (Part 3) provided a summary overview of the "best practice" Coupa is attempting to achieve by combining its own capability with Aquiire and Simeno. It also provided an analysis of Tradeshift's, Oracle's and Jaggaer's catalog management capabilities. Today, we turn our attention to another top-performing (based on Q3 SolutionMap analyst scoring) e-procurement provider: Ivalua.