Back to Hub
Basware vs. Tradeshift: Accounts Payable, Invoicing and Supplier Network Head-to-Head Comparison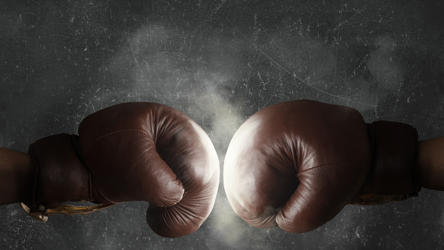 On the surface, Basware and Tradeshift appear to deliver similar invoice-to-pay technology capabilities as two of the top-ranked SolutionMap analyst picks for this area. (Note: We include e-invoicing, accounts payable automation, supplier network and related capabilities as components of invoice-to-pay.) After all, both beat the average functional benchmark score in the Spend Matters Q4 2018 Invoice-to-Pay SolutionMap, which publishes Dec. 4, by a material percentage.
But when you unpack how Basware and Tradeshift compare in the two "best" and core areas in which they compete, comparative strengths and weaknesses begin to emerge. Such nuances could prove all the more important when analyzing how customers and potential customers should think about each provider given the potential for them to join forces as a single, merged entity.
Join us in this unfiltered SolutionMap results analysis from our Q4 2018 dataset, along with the commentary of the Spend Matters analyst team. These "Head-to-Head" columns share the insights of each quarterly SolutionMap report for SolutionMap Insider Subscribers, providing unique comparative cuts of SolutionMap benchmark data along with the trademark quips that Spend Matters was better known for in its early years. So buckle your seat belt, prepare for some real data and expect a few sparks to fly as we pit Basware and Tradeshift against each other in the invoice-to-pay evaluation ring.
Not yet an Insider member? Here's a preview: In certain invoice-to-pay categories — which include supplier network, configurability, technology (overall), general services, invoicing, payment/financing and overall invoice-to-pay scoring — Basware gets the nod. But in many others, Tradeshift takes the prize. Overall, the results suggest that the right solution will vary based on different organizational requirements. There's no debate that invoice-to-pay selection processes will reward procurement organizations that tailor provider selection to their specific needs.
FEATURED COMPANY
FEATURED COMPANY