Back to Hub
Coupa vs. Hiperos: Supplier Management Head-to-Head Comparison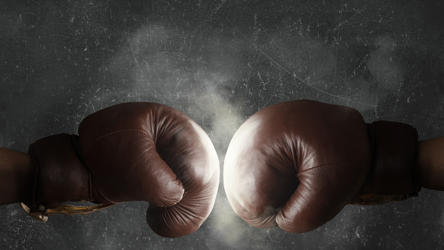 With news this week that Coupa is buying Hiperos, it's time for a head-to-head comparison.
The providers could not be more different in the pragmatic application of their supplier management technology to solving different procurement challenges. But on paper, both providers offer broad-based supplier management capability. And both deliver functional capability that (usually) meets or exceeds the functional benchmark for each of the areas that make up Spend Matters' Q4 2018 Supplier Relationship Management and Risk SoultionMap.
Join us in this unfiltered SolutionMap results analysis from our Q4 2018 dataset, along with the commentary of the Spend Matters analyst team. These head-to-head columns share the insights of each quarterly SolutionMap report for SolutionMap Insider Subscribers, providing unique comparative cuts of SolutionMap benchmark data along with the trademark quips that Spend Matters was better known for in its early years. So buckle your seat belt, prepare for some real data and expect a few sparks to fly as we pit Coupa and Hiperos against each other in the supplier management evaluation ring to understand where each provider is the most appropriate fit.
Not yet an Insider member? Here's a preview: In a majority of supplier management categories which include master data management (MDM), supplier information management (SIM), supplier portal, supplier initiative management, technology, configurability and services — Coupa convincingly comes out on top. But Hiperos shines in specific areas that make it an ideal fit to enable specific supplier and third-party compliance and risk management scenarios.
Overall, the results suggest that the right solution will vary based on different organizational requirements. You'll get no argument from us that supplier management selection processes will reward procurement organizations that tailor provider selection to their specific needs. But despite this (needed) debate, the Spend Matters team sees how combining these two solutions offers the potential for the proverbial — yet often elusive — "1+1 = 3" in M&A by enabling procurement, IT, finance and other teams to work together to manage their collective supply base while reducing overall risk. As we've noted before, "Using a holistic approach to managing suppliers and spend can shine a proactive light on vulnerabilities, while reducing risk and protecting brand reputation."
But how will each product enable this? Let's dig in and put Coupa and Hiperos supplier management capabilities head-to-head.
FEATURED COMPANY
FEATURED COMPANY