Back to Hub
Tradeshift Acquires Babelway, Adding Integration Heft to Its Platform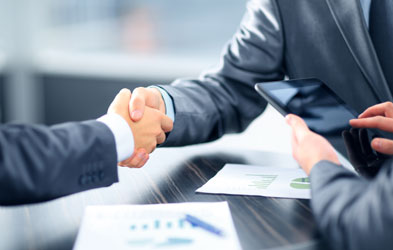 San Francisco-based Tradeshift, a platform provider for supply chain payments and marketplaces, announced Tuesday it has acquired Babelway, a Belgian firm that focuses on ways to simplify B2B integration.
Tradeshift CEO Christian Lanng said in an interview Tuesday with Spend Matters' Jason Busch that it has worked with Babelway for six years.
"We have seen Babelway grow fast as a partner, and they have quickly become one of the larger players in the space," Lanng said. "This is clearly a growth acquisition, and we have high expectations for the future growth of this area as part of our app platform."
Lanng detailed the deal in a Q&A:
SM: What does this give Tradeshift?
This gives Tradeshift a cloud-based integration platform, allowing anyone who wants to integrate with the Tradeshift platform to do so fast, easily and using a cloud-based UI. This help accelerate our platform strategy and our ability to offer integrations as a service to all our customers and partners. This is strategically very important in a space where cost and speed of integration often defines value.
SM: Did you look at others, like Nipendo?
We did a thorough due diligence on the best integration platforms in the market very early on. Babelway came out as a clear winner with their highly scalable architecture and model, which allows us to offer compliant processing all over the world. Babelway can be used not only by Tradeshift's own integration teams but also by our partners and customers as a self-service platform. The combination of being able to use Babelway one-click integrations as well as very advanced integration scenarios was key for our decision.
SM: How large was Babelway in terms of number customers? What is the breakdown between Europe/US?
Babelway had an equal number of US and EU customers and have been used by a number of players in the industry. They are adding a significant amount of customers to our app platform revenue stream, even compared to our current organic growth rates.
SM: Are there specific industry scenarios that Babelway has truly replaced electronic data interchange (EDI) in supporting (not just augmented)?
Babelway has taken legacy EDI integrations to the next level by hiding the complexity of proprietary formats. Integration engineers can use a user-friendly interface to map formats and configure integration channels. The platform allows for new integrations to ERP systems to easily be added to the growing library of connectors and integration maps which can then be reused by other customers or developers. Legacy EDI providers with hardware in a server room are at a competitive disadvantage compared to what we have with Babelway
SM: Have you benchmarked the pricing against EDI?
For us the pricing was not the most important component. We know the platform is incredibly scalable and efficient to operate at scale, similar to us as, but more IaaS. We are looking to provide this as a value-added service for all app partners, customers and sellers who are using the platform, embedded into those service offerings, rather than have standalone pricing. This will be the core of our new Tradeshift Link cloud integration offering.
SM: How do you foresee Babelway becoming a TS offering? 
We will market the Babelway offering as Tradeshift Link and it will be an integrated part of our app platform offering, enabling anyone who use the Tradeshift platform such as sellers or buyers to leverage the new cloud integration layer, further it will anyone who develop apps on the Tradeshift platform to offer a similar service, seamless cloud integration to their customers, no matter if its financial services, logistics, retail our something else. This makes it much easier for Tradeshift apps to interoperate with EDI services.
SM: Who "owns the data" — more like a supplier network or more like EDI (in which the EDI providers do not have rights to the data)?
Data will be transacted over the Tradeshift platform will be fully within the legal envelope we already have in place, ensuring access to data is permission based and belong to the transaction parties. Combining this with the Tradeshift app platform make it easier for developers to build apps that access EDI data and vice versa (assuming it has the right permissions). This allows customers to use the Tradeshift Link offering in private as a cloud integration bus, but easily allow access from the wider platform when needed.
SM: Were they a partner before the acquisition?
Babelway has been a partner of Tradeshift for more than six years. We have more than 100 integration engineers using the tool on a daily basis and it has enabled us to deliver unsurpassed speed with regards to integrating buyers and suppliers on our platform.
SM: Did you have joint customers? 
We have over the years promoted Babelway to our customers as our preferred integration platform. Several of our customers have used Babelway for other purposes than integrating to Tradeshift.
SM: What are we not asking about this deal that we should be asking?
Last thing worth noting is that cloud integration and EDI in our world will move from being a standalone service to being an embedded part of broader cloud platforms like ours, Amazon or Salesforce with their Mulesoft acquisition, in many cases offering access to these services as a commodity or as part of a larger value offering. It's also clear that the players who can offer the most seamless (technology and business model) integrations of data into their PaaS platform will continue to have a strategic edge over players who don't have this capability.
FEATURED COMPANY
FEATURED COMPANY