Back to Hub
Commodities Roundup: Palladium's Hot Streak, a Down December and Great Wall's Affordable EV Play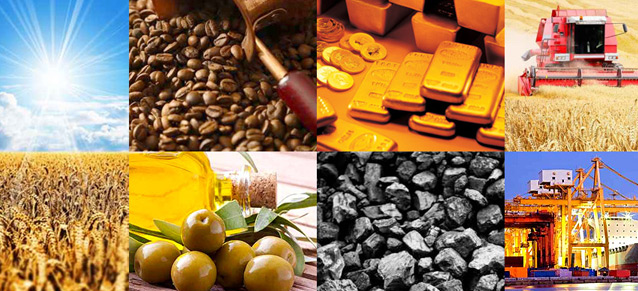 For the buyers and category managers out there, especially those of you deep in the weeds of buying and managing commodities, here's a quick rundown of news and thoughts from particular commodity markets.
From price movements to policy decisions, we scour the landscape for what matters. This week:
Palladium Stays Hot
Earlier this week in MetalMiner's Global Precious Monthly Metals Index (MMI) report, Taras Berezowsky touched on the palladium price, which has been on a tear, even surpassing the price of gold near the end of 2018.
"The U.S. palladium bar price broke the $1,200-per-ounce barrier to start the month, ending at $1,252 per ounce to begin 2019," Berezowsky explained. "That represents a three-month uptrend."
And, as he noted, demand for the platinum-group metal is only expected to rise going forward as demand for hybrid vehicles grows. Palladium is used to cut pollution from gasoline engines, but it's also used in hybrid cars, whose production is expected to boom.
Copper Falls
The copper price, which trended downward in the second half of 2018, continued to fall at the close of the year.
"Similar to other base metals, LME copper prices fell in December," MetalMiner's Irene Martinez Canorea wrote. "LME copper prices fell below the $6,000/mt level, which served as a stiff resistance level for most of 2017. Prices over this level indicate a bullish copper market, while prices below that level signal a more bearish trend. This level has represented a psychological signal for 'Doctor Copper' since 2017."
Earlier this week, however, the copper price picked up on the heels of U.S.-China trade talks held over three days.
"So far in January, LME copper prices have increased," Martinez Canorea added. "However, current levels remain below that $6,000/mt psychological ceiling. Trading volume also appears weaker, which does not support a sharp uptrend."
Steel Prices Slipping
Domestic steel prices surged in 2018 to seven-year highs on the heels of the Trump administration's Section 232 tariff on imported steel (and aluminum).
However, that momentum appears to be fading.
"Domestic steel prices have showed slowing momentum since June 2018," Martinez Canorea explained. "They increased sharply at the beginning of the year, driven by a bullish market in commodities and industrial metals as well as the Section 232 tariffs. During most of 2018, domestic steel prices remained at seven-year highs."
Chinese steel prices are also down, affected by slumping demand with the start of the winter heating season in mid-November.
A Chilly December for Aluminum
Following the trend for other metals, aluminum also slumped in December, while showing signs of recovery thus far in the new year.
"LME aluminum prices seem to have found a new support at $1,795/mt. Prices have rebounded from that level and seem to have gained some momentum," Martinez Canorea wrote. "The politics of trade and financial uncertainty in China, rather than supply and demand in the aluminum market, have moved LME price levels in 2018."
Nickel, Stainless Surcharges Fall
Nickel prices also fell last month, only to bounce back so far in January. Nickel prices have been trending downward since June 2018.
Meanwhile, stainless surcharges fell for the sixth consecutive month, Martinez Canorea reported.
"The stainless steel surcharge has started a short-term downtrend, driven by the general price slowdown for steel and stainless steel markets," she explained. "Stainless steel surcharges now appear to be moving toward 2015/2016 lows."
A New EV
In electric vehicle market news, MetalMiner's Stuart Burns delved into Chinese automaker Great Wall's new Ora R1 hatchback, which boasts a far more modest price tag than your typical EV in today's market.
"At under $9,000 (after massive subsidies available at the state and federal level in China), the Ora R1 could be a blockbuster in terms of sales," Burns wrote.
As Burns explains, it remains to be seen if the vehicle will prove successful in the increasingly competitive EV market. Buyers may be enticed by the price tag for the vehicle — which, as Burns notes, is heavily subsidized — but its quality and reliability will ultimately determine its fate.
Related Articles
09/03/2020

AP/I2P

CLM

EPRO

P2P

SOURCING

10/29/2018

02/22/2021

01/21/2019

06/23/2020
Related Articles
09/03/2020

AP/I2P

CLM

EPRO

P2P

SOURCING

10/29/2018

02/22/2021

01/21/2019

06/23/2020