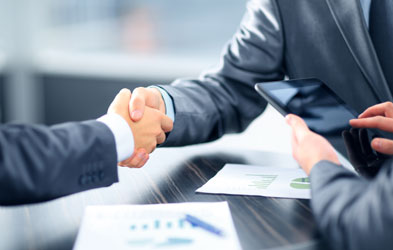 When people think contracts, they think lawyers. And when people think lawyers, they think semantics, tedium, inefficiency. It's no surprise, then, that the contract management process at many businesses is perceived as lawyer-like: slow, plagued by error-prone review processes and more inclined to risk-aversion rather than to embracing the new or innovative. But these flaws are also the result of ill-suited tools to manage contracts.
The dominant preference among business users for applications like Microsoft Word and email for the facilitation of contract authoring, review and negotiation is in no small way a reason why contract management processes can feel so archaic.
These applications are general-purpose tools that fail to address the complexity and the importance of contracts to a business. Yet contract management processes have largely been designed to fit to these tools, rather than the other way around.
Reimagining what the contract management process should be is the approach that Outlaw, a nearly two-year-old vendor based in Brooklyn, New York, has taken to designing its software-as-a-service solution.
The founders, both former consultants, were all too familiar with the headaches of contract drafting and approval, which inspired them to design a new contract solution around how they would want to create, negotiate and sign agreements. In doing so, they hope to bring an outsider's perspective to contract management, rebuilding the process from the ground up so that it can be easier, faster and more enjoyable.
This Spend Matters PRO Vendor Introduction offers a candid take on Outlaw and its capabilities. The brief includes an overview of Outlaw's offering, a breakdown of what is comparatively good (and not so good) about the solution, a SWOT analysis and a selection requirements checklist for companies that might consider the provider.
Related Articles
05/10/2021

02/11/2019

10/15/2018

04/13/2020

03/29/2018
Related Articles
05/10/2021

02/11/2019

10/15/2018

04/13/2020

03/29/2018