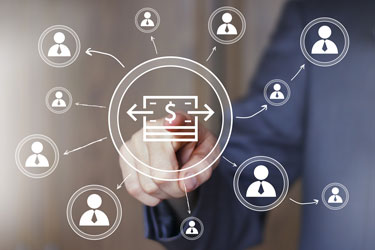 Spend Matters has analyzed dozens of solutions that span procurement and payables processes. This includes procure-to-pay (P2P), invoice-to-pay (I2P) and accounts payable automation solutions. Yet while each of these technology areas extends transactional capability into payments to some extent, each solution targets this area in a different manner. Some of this has to do with the way individual vendors explain their value propositions to customers and have built products based on their unique vantage point. And in an upcoming series on Spend Matters PRO, we will analyze the ways various vendors make the case for their approach to B2B payments (one model/size does not fit all!)
Today, however, we look at one vendor which is continuing to extend its P2P and I2P software to payments: Coupa. The provider's rapidly evolving solution, Coupa Pay, is unique on multiple levels both for what components it combines and also because it follows Coupa's "unified" approach – which we will explore in this research brief in more detail.
Coupa Pay targets the payment process in a unique manner, and the combination of payment mechanisms, such as virtual credit cards (v-cards) and early payments, can become more effective through adoption and scale, through such a unified approach that extends the capability of procurement and finance (AP) functions. For Coupa, specifically, this concept falls under the domain of its vision for full business spend management (BSM) which may sound like jargon on the surface, but has some real merit as you unravel the marketing behind it and get into the actual solution.
What's perhaps most interesting about Coupa's approach to payments in particular is that the provider has identified the payment process gaps where it can generate better value to the business, rather than just satisfy an operational activity such as payments to suppliers or the reimbursement of expenses to employees.
This Spend Matters PRO research brief explores Coupa Pay — what it is, how it works and where it stands out from competitors.