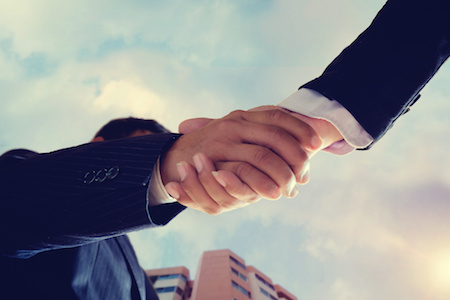 Spend management provider Corcentric announced early Monday that it is buying Determine, a provider of source-to-pay and contract lifecycle management solutions, in a deal worth about $32 million for most of Determine's assets, according to a press release.
Corcentric, based in New Jersey, is a provider of procurement and finance solutions that help companies purchase, pay and get paid, and Determine's main offering is the Determine Cloud Platform, which provides procurement, legal and finance professionals with analytics for their supplier, contract and financial performance, the press release said.
The companies believe that the combination of both solutions will create a one-stop shop for procure-to-pay (P2P) solutions and great service.
"The acquisition of Determine is both synergistic and transformative for Corcentric," Matt Clark, president and COO of Corcentric, said in the release. "We've followed the Determine Cloud Platform development for some time and are excited by the prospect of adding its robust capabilities, along with the collective Determine team's business experience, to the Corcentric family."
Patrick Stakenas, president and CEO of Determine, said: "There is tremendous value that this new relationship will unlock for our customers, prospects and employees. We have worked very hard over the last few years to develop our innovative platform, and we are eager to bring this robust solution to Corcentric's customers as well as to a wider market."
Corcentric currently serves more than 6,000 customers representing multiple industries including manufacturing, transportation, wholesale/distribution, retail, healthcare and financial services, the release said. Determine currently serves more than 244 global customers spanning a wide spectrum of industries including: financial services, insurance, pharmaceuticals, healthcare, retail, transportation and manufacturing, the release said.
Come back for updates, and this week, look for Spend Matters' PRO analysis of the deal and what it means for customers and the market.