Back to Hub
Avetta and Browz to Merge: Facts, Figures, Solution & Market Overview (Part 1)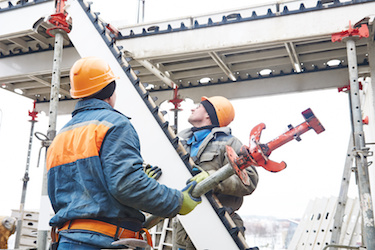 Avetta announced earlier today that it and Browz are merging. Together under the Avetta name, the two providers of supplier management and supply chain risk management will become one of the clear leaders in perhaps the most "under the radar" procurement solutions market. The general focus of these two providers is on supplier and contractor on-boarding, pre-qualification and virtual auditing in support of vendor compliance, environmental, health and safety, risk management and related initiatives. SaaS-based enablement is a component of what Avetta and Browz do, but the real value they bring is based on the network impact and scale economics focused on supplier/contractor intelligence they provide to buyers and suppliers alike on a many-to-many basis.
Avetta, Browz, ISNetworld, Achilles and other similar solution providers compete in this somewhat niche — though quite sizeable and rapidly growing — area of the supplier management and supply chain risk management worlds. While not as well-known as providers like Coupa, Jaggaer and Ivalua (let alone SAP Ariba and Oracle), these four providers — along with a handful of other vertical and geographic specific providers — represent one of the fastest growing $500 million+ procurement solutions markets (2018 revenue), one that the vast majority of procurement and supply chain organizations know quite little about the inner workings of.
For many Spend Matters readers, this really is the largest procurement solutions market you've never heard of.
Over the course of the coming weeks, this Spend Matters PRO series will explore the combination of Avetta and Browz and what it means for the market. It will also unpack this market segment and explain how it fits alongside supply chain risk management, supplier information management (SIM), supplier performance management, master data management and adjacent sub-components of the supplier management market. We'll also provide an outlook for customers of these solutions and for the broader growth of this sector as well (which Avetta pegs at a $14 billion market potential based on a referenced study to McKinsey in a briefing with Spend Matters prior to the deal announcement).
Today, we will start with a quick overview of the Avetta and Browz deal itself (facts/figures, estimated revenues, rationale, analysis, etc.) based on a variety of sources. Part 1 also includes a brief history of both providers and an overview of the current state of this market. For this series, our reference inputs include an interview earlier this week with the CEO of Avetta, John Herr, and over a dozen of other interviews conducted in recent years, as well as existing Spend Matters research (see previous Spend Matters PRO coverage on Avetta: Introduction/Background, Strengths / Weaknesses and Competitive Analysis/Customer Recommendations).