Back to Hub
Avetta, Browz to Combine Their Supply Chain Risk Management Companies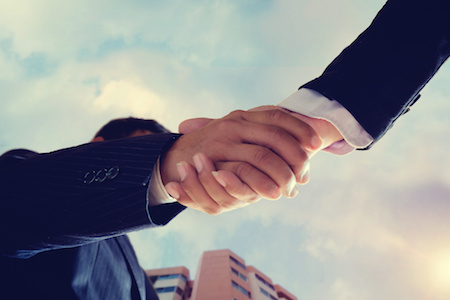 Two providers of supply chain risk management, Avetta and Browz, announced Thursday that they're joining forces under the Avetta name to serve a combined 85,000 clients.
Terms of the deal were not disclosed.
Avetta CEO John Herr, who will lead the combined companies, said in an interview that the personnel count will rise to about 450 and that the company will now have the "critical mass" in staff, clients and geography to expand and compete in existing areas and new markets.
Herr said the global marketplace for supply chain risk management solutions is valued at $14 billion and that it has a lot of room for growth.
"The last time I was in an industry with this much opportunity was eBay and PayPal," he said.
Both companies are based in Utah but have offices around the world. They serve clients in more than 100 countries. Their cloud-based software-as-a-service subscription services focus on supply chain risks, like workplace health and safety, sustainability, modern slavery, data privacy, bribery/corruption, regulatory compliance and insurance compliance.
Spend Matters co-founder and analyst Jason Busch said the deal will realign this industry sector.
"The combination of Avetta and Browz makes the firm one of the undisputed market leaders in the supplier credentialing, compliance and pre-qualification market, including 'virtual' auditing, a market segment that favors scale, collaboration and common communities of interest," Busch said. "With roots in the oil and gas, energy, utilities and public sector verticals, this sector has expanded into at least a dozen industries, often with specialized requirements (and providers) for each. Our analysis of the merger suggests the benefits of consolidation in this sector should benefit customers at least in the short-term, but the long-term pricing power of the combination should be monitored by buyers and suppliers alike."
Browz CEO Elaine Beitler said in the announcement that her company is excited about the move and that "joining Avetta will strengthen and enhance capabilities for Browz's customers and employees."
"Our industry was created to provide a simpler process for managing supply chain risk," she said. "This combination furthers our ability to provide an easier way for suppliers to share their compliance information, and a simpler, larger network for our customers. We will bring our technical expertise and customer service excellence to lead the industry at Avetta."
Beitler will be "transitioning away from the combined company," according to a statement from Avetta's Richard Parke Sr., its VP for supplier services. Parke and Herr have acknowledged her for her role in the "cultural strength and presence" the company brings to the Avetta partnership, the statement said.
As Herr looks to the future, he said his goals include merging the two businesses to take advantage of the combined network of suppliers as well as developing new products.
"There's a whole opportunity in expanding the network — adding services for all the 85,000 clients, like starting a matching service for contractors and suppliers and tradespeople," he said, explaining that finding the right talent for the job has a lot of value.
Another area that he'll focus on is drilling down into the supply chain to learn more about mitigating risks.
"Vetting workers — and their equipment — is a big opportunity," Herr said. "Evaluating subcontractors is a big opportunity."
On a functional level, he said both Avetta and Browz platforms will be supported before eventually migrating to one.
Herr also stressed that Avetta wants to maintain its focus on five core areas:
Configurability — making sure the platform is flexible
Coverage — serving a range of geographies, verticals and products
Customer experience — making the platform easy to use. "We spend a lot of time on this and want to be the iPhone of this industry," Herr said.
Cost efficiency — for clients and Avetta
Customer co-innovation — working with customers to improve safety
The announcement also said that Avetta and Browz combine more than three decades of experience in making industries safer, more sustainable and compliant by vetting and qualifying the suppliers that support their global clients. Their combined clients include companies in industry verticals such as energy, chemicals, manufacturing, utilities, construction materials, facilities management, communications, transportation, logistics, retail, mining, aerospace and defense, and food and beverage.
For more analysis of the transaction and its effects on this market sector, read our Spend Matters PRO briefing here.