Back to Hub
Is Direct Materials Procurement a Separate Technology Market in North America? (Part 1: Introducing a Decision Framework)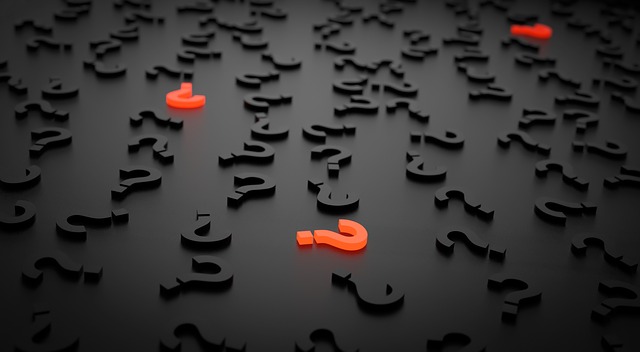 Germany, Austria and some adjacent markets have something North America doesn't — a distinct technology market for direct materials procurement.
In Europe, Pool4Tool (now Jaggaer Direct), Allocation Network, SynerTrade, SupplyOn and a range of other solution providers succeeded in creating a distinctive European direct materials procurement solutions market that exists outside the generic source-to-pay realm.
But in North America, as these providers — also joined by Ivalua and SAP Ariba, and specialists like SourceDay and Supply Dynamics, as well as the offspring of the original MFG.com, LiveSource — attempt to reach customers, I question if all of these providers are selling to individual buyers rather than a clear market segment in which procurement organizations know they need a specialized solution set.
For the sake of argument, let's define the "bounds" of direct materials procurement solutions as encompassing any or all of the following technology areas:
Bill-of-material-based sourcing
Commodity management
Direct materials traceability/transparency (not just risk, but from consumer value perspective)
Direct materials transactional procurement/PO enablement
Extended supply network design beyond SCRM
Extended supply planning (i.e., extending S&OP out to suppliers — because procurement cannot enable effective commodity management without understanding demand/volumes)
First article testing/PPAP
Multi-tier supplier/spend/commodity management
"Post"-EDI type visibility/connectivity
Sourcing optimization (for direct spend)
Supplier collaboration/orchestration of outsourcing models (e.g,. SMI/VMI/JITHubs including "buy-sell models" too, which are also a part of commodity management)
SCM services management (management of your CMs, 3PLs, etc.)
Supplier innovation/NPDI
Supplier performance management
Supplier/supply chain risk management
Supply chain financing (direct suppliers)
Supply quality
Transportation sourcing
Value assurance (i.e., prevent value leakage from freight invoices)
Are these areas — individually or collectively — truly established market segments in North America? Or not? Some clearly are (e.g., transportation sourcing, value assurance, etc.), whereas others are more questionable.
But how do you know what is really a market segment — one that is established with clear and consistent economic buyers?
Here's my own, non-scientific quick test — at least for the procurement, finance and supply chain solutions sector — from a solution provider perspective to see if there's the potential that an independent market segment exists.
Answer the following questions yes/no.
Is there an executive management (within the Fortune 500) or board-level/owner (in the middle market) burning platform that exists to create senior levels of enthusiasm for an initiative?
Is it probable that shareholders, investors or those with vested interests could hijack the subject of earnings calls, annual meetings, etc. if one of the areas that these solution addresses is not targeted (e.g., operational risk, recalls, counterfeit parts/solutions, cyber threats, working capital, cost pressure, commodity price inflation/margin, etc.)
Is there a new (or existing) regulation or compliance requirement in which specialized technology provides a more cost effective and/or efficient means of solving for the requirement?
Is hiring a consultant or adviser seen as the way to define requirements and identify the right solution (answer "yes" if this is the case), or is the consultant or adviser seen as the means to solving the problem itself (answer "no" if this is the case)?
Are there similar titles/roles across companies in a specific industry or sector to target who among them are established economic buyers for your solution?
If applicable (answer "no" if not), are these individuals, not served by other "in-the-box" solution categories in which providers offer (e.g., generic "sourcing" or "P2P")?
If applicable (answer "no" if not), are these individuals willing to "take meetings" or is it "pulling teeth" to get an audience? Bonus point! Add 1 additional point if you receive 1 or more RFIs/RFPs per month from potential customers.
If applicable (answer "no" if not), are these individuals willing to invest the time (e.g., go to a specific trade show, read a detailed whitepaper, subscribe to a specific market intelligence service) to learn about unique capabilities that are available to them?
In more than 50% of cases when a business need exists (answer "no" if not), has an existing budget been set aside to solve for specific challenges before talking to potential providers?
In more than 50% of cases when a business need exists (answer "no" if not), can providers avoid a drawn-out sales process owing to the requirement of creating a specific, one-off business case? (Note: This is separate from a value-selling/engineering methodology that the likes of Coupa, SAP Ariba and others practice generally.)
Scoring guide — if you answered "yes" to any question, mark that as a point.
<4 points — likely not a market
>4-7 points — potentially a developing market
>7 points — likely a market already
As you can surmise, this is a generic framework that I created, and one that is applicable outside of just assessing direct materials procurement technology solutions. But as direct materials solutions impacts one of our own business lines as well (MetalMiner), it's one I stay up at night thinking about.
Join me as this series continues, and as we put these questions to the test (and explore what it means to providers when a market does not truly exist — fear not!)
Stay tuned …
In the meantime, your opinions are welcome! Please feel free to post a comment or drop a line (Twitter: @jasondbusch or jbusch (at) azulpartners (dot) com). Also, if you are a provider in the direct materials area and would like to write a guest post on the topic and your own experiences with the "market" question, please reach out. I'd welcome your contribution (no marketing/PR people please — only those who can tell war stories please!)
Related Articles
01/30/2019

03/15/2019

02/03/2022

06/01/2022

05/12/2022