Back to Hub
Commodities Roundup: Europe Auto Group Reacts to Section 232, Oil Price Rises, Global Steel Growth Slows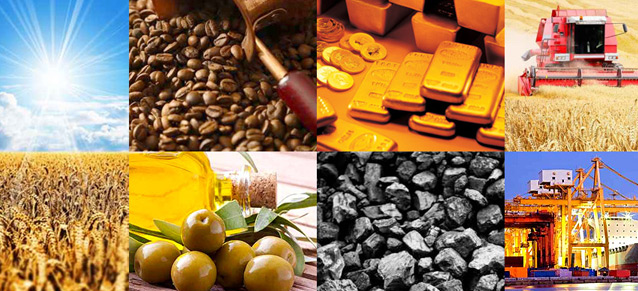 For the buyers and category managers out there, especially those of you deep in the weeds of buying and managing commodities, here's a quick rundown of news and thoughts from particular commodity markets.
From price movements to policy decisions, we scour the landscape for what matters. This week:
Section 232 Auto Investigation
The Trump administration used Section 232 of the Trade Expansion Act of 1962 to impose tariffs on steel and aluminum imports last year.
Now, it is considering a similar action for imports of automobiles and automotive parts.
The administration launched a Section 232 investigation May 23, 2018, with respect to automobiles and automotive parts. With the president's mandated 90-day review period of Commerce Secretary Wilbur Ross' report underway, European interests are arguing their products do not pose a national security threat to the U.S.
"Imports of cars and auto parts from the EU clearly do not pose a national security risk to the United States," said Erik Jonnaert, secretary general of the European Automobile Manufacturers' Association (ACEA). "Any trade restrictive measures in our sector will have a serious negative impact, not only on EU manufacturers but also on U.S. manufacturers."
Zinc, Lead in Deficit
The International Lead and Zinc Study Group recently released its report on lead and zinc supply and demand levels, showing both were in deficit last year.
According to the report, zinc supply fell short of global demand by 384 kt, while lead supply fell short by 98 kt.
Global zinc mine production jumped 2% year over year in 2018, while lead mine production fell 3.4% year over year.
Oil Supply
Oil prices are back on the rise amid concerns about supply, MetalMiner's Stuart Burns explained this week.
"After extensive negotiations behind the scenes, Saudi Arabia and Russia have agreed to reduce output to 'manage supply'; that is, to support prices, the fruits of which are only just beginning to become apparent," Burns wrote.
"So far in February, Saudi Arabia has shipped 6.9 million barrels per day, its lowest level since August 2017 and down from 8.3 million barrels per day in November, the Financial Times reports, resulting in a significant fall in global output and directly supporting a rise in prices."
Burns added that such a supply-side maneuver would have at one point in time sent oil prices skyrocketing; now, though, U.S. shale is putting a cap on the oil price's ascent.
DOC Rulings and Investigations
The Department of Commerce (DOC) made an affirmative ruling in its anti-dumping and countervailing duty investigation with respect to cast iron soil pipe imports from China.
According to the DOC, the pipes were sold in the U.S. at less than fair value at a rate of 235.93% and received countervailable subsides as high as 109.27%. If the International Trade Commission also makes an affirmative ruling, the DOC will issue anti-dumping and countervailing duty orders.
In addition, the DOC launched a new investigation related to fabricated structural steel from China, Mexico and Canada. The value of the imports from the three countries in 2017 came in at $1.9 billion.
Global Crude Steel Production
The World Steel Association reported January global crude steel production moved up just 1.0% year over year — a decline from the previous month's 3.8% growth.
Production in January hit 146.7 million tons, with China accounting for 75 million tons. Despite winter production curbs, China's steel production in January posted a 4.3% year-over-year increase.